Adcetris Approved to Treat Lymphomas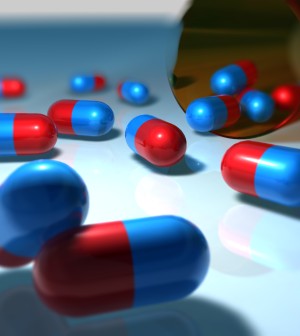 FRIDAY, Aug. 19A new treatment called Adcetris (brentuximab vedotin) has been approved by the U.S. Food and Drug Administration to treat Hodgkin's lymphoma (HL) and a rare type of lymphatic-system cancer called systemic anaplastic large cell lymphoma (ALCL).
The antibody-drug combination directs an antibody at a type of lymphoma cell called CD30, the agency said in a news release.
Adcetris is the first treatment to combat Hodgkin's lymphoma approved by the FDA since 1977, and the first one designed to treat ALCL, the agency said.
In clinical testing, the most common reported side effects of Adcetris were a decrease in white blood cells, nerve damage, fatigue, nausea, anemia, upper respiratory infection, diarrhea, fever, cough, vomiting and low levels of blood platelets.
The agency release also advised pregnant women that the treatment could harm a fetus, but did not say how.
The treatment is marketed by Washington state-based Seattle Genetics.
More information
The FDA has more about this approval.
Source: HealthDay
​