FDA Reviews Side Effects From Prostate Cancer Therapy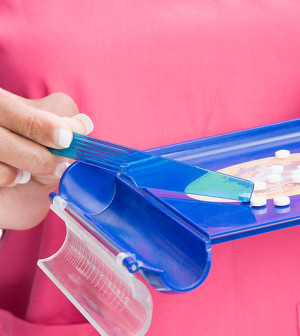 MONDAY, May 3A widely used class of prostate cancer drugs called gonadotropin-releasing hormone (GnRH) agonists may be linked to a small increase in the risk of diabetes, heart attack, stroke and sudden death in men, a U.S. Food and Drug Administration review has found.
Based on initial findings from a preliminary and ongoing analysis of several studies, the FDA says doctors should be aware of the potential risks of GnRH agonists, and carefully consider the benefits and risks of these drugs when deciding on treatment for prostate cancer patients.
The agency also recommended that:
Patients taking GnRH agonists should be checked regularly for signs of the development of diabetes and cardiovascular disease.
Management of cardiovascular risk factors — including smoking, as well as increases in blood pressure, cholesterol, blood sugar and weight — should be stressed.
Those taking GnRH agonists should not stop the therapy unless instructed by their health-care provider.
Drugs in the GnRH agonist class include Eligard, Lupron, Synarel, Trelstar, Vantas, Viadur, Zoladex and several generic products. These drugs suppress production of testosterone, a hormone involved in the growth of prostate cancer.
"While our review of these prostate cancer treatments is ongoing and there are some limitations to the data, FDA believes it is important to tell patients and health-care professionals that there may be an increased risk of serious side effects," Dr. Robert Justice, director of the drug oncology products division at FDA's Center for Drug Evaluation and Research, said in a news release.
Some GnRH agonists are also used to treat conditions in women and children.
More information
The U.S. National Cancer Institute has more about prostate cancer treatments.
Source: HealthDay
​