Elderly Falls Linked to Altered Blood Flow in Brain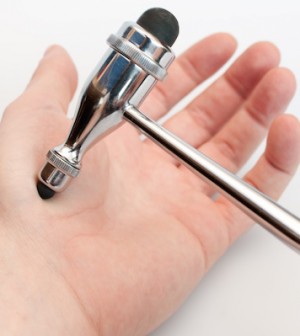 TUESDAY, May 18High blood pressure can alter the flow of blood in the brain and lead to falls among the elderly, new research suggests.
The findings stem from research led by Dr. Farzaneh A. Sorond of Brigham and Women's Hospital, Hebrew SeniorLife's Institute for Aging Research and Harvard Medical School in Boston.
Sorond and her colleagues focused on 419 men and women over the age of 65, all of whom underwent walking speed monitoring and ultrasound testing to gauge brain blood flow. All the seniors and their caregivers also indicated how many times the participants had fallen in the previous two years.
In the May 18 issue of Neurology, the authors report that those seniors who were among the 20 percent of participants who experienced the smallest brain blood flow changes were 70 percent more likely to fall than those among the 20 percent with the largest brain blood flow changes.
In other words, those with the highest blood flow rate fell on average fewer than once per year, while those with the smallest blood flow rate fell almost 1.5 times per year.
"At age 60, 85 percent of people have a normal walking ability," Sorond said in a news release. "However, by age 85, only 18 percent of seniors can walk normally."
"Our findings suggest there could be a new strategy for preventing falls, such as daily exercise and treatments for high blood pressure, since blood pressure affects blood flow in the brain and may cause falls," she added.
In the United States, unintentional falls prompt 1.8 million visits to the emergency room each year, and lead to more than 16,000 deaths, the researchers noted.
More information
For more on falls, high blood pressure and the elderly, visit the Foundation for Healthy Aging.
Source: HealthDay
​