Common Eye Condition Linked to Elevated Eye Pressure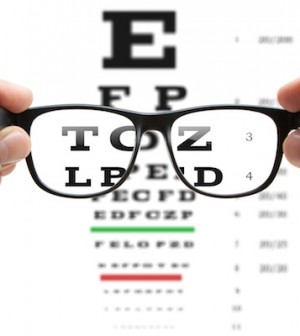 WEDNESDAY, Nov. 10A eye condition called corneal arcus may be associated with elevated eye pressure, which in turn is a risk factor for glaucoma, a new study suggests.
It also found that corneal arcus — in which a ring of fats accumulates around the cornea — appears to be common in middle-aged and older adults. Corneal arcus may be associated with cardiovascular disease.
Researchers examined the eyes of 3,015 people, aged 40 to 80, and found that corneal arcus was present in the right eyes of 57.9 percent of them. After adjusting for a number of factors, the researchers found that eyes with corneal arcus tended to have higher intraocular (inside the eye) pressure, thicker corneas and altered corneal curvatures.
"There is no known explanation for the association of corneal arcus with higher intraocular pressure," wrote Dr. Renyi Wu, of the Singapore Eye Research Institute, and colleagues. "There may be changes in biomechanical properties of the cornea in eyes… that [could] affect intraocular pressure measurements."
"Further research is required to investigate the clinical implications of these findings for intraocular pressure assessment in eyes with corneal arcus," they concluded.
The study appears in the November issue of the Archives of Ophthalmology.
More information
The U.S. National Institute on Aging has more about aging and your eyes.
Source: HealthDay
​