Zinc Shows Promise Against Deadly Jellyfish Venom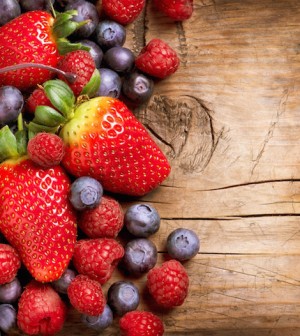 WEDNESDAY, Dec. 12A zinc compound could prove a lifesaver for people who suffer potentially deadly stings from the Australian box jellyfish, according to researchers who tried the treatment in mice.
The jellyfish are among the most venomous creatures in the world. Researchers have long tried to learn more about why the jellyfish's venom is so deadly and how to counter it.
In this study, researchers developed ways to extract venom from the jellyfish and tested it on human blood and on mice. They found that the venom rapidly punched holes in human red blood cells, making them leak large amounts of potassium. This leads to cardiac arrest and death.
Further research showed that a compound called zinc gluconate slowed the venom's ability to harm the red blood cells and increased survival time in mice exposed to the venom, according to the study, which was published December 12 in the journal PLoS One.
Scientists note, however, that research with animals often fails to provide similar results in humans.
"For over 60 years researchers have sought to understand the horrifying speed and potency of the venom of the Australian box jellyfish," study author Angel Yanagihara, of the University of Hawaii, said in a journal news release.
The new findings suggest that the venom's ability to boost potassium levels is what makes it so deadly, and that rapid treatment with zinc could save the lives of people stung by the jellyfish, said Yanagihara and colleagues.
More information
The CRC Reef Research Center in Australia has more about the Australian box jellyfish.
Source: HealthDay
​