Using Drug for Prevention Might Help in Hard-to-Treat Hemophilia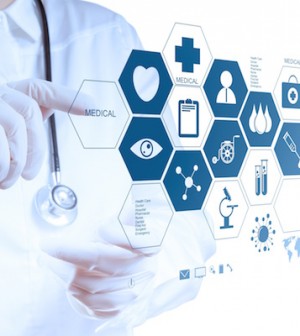 WEDNESDAY, Nov. 2A compound currently used to stop bleeding episodes in a subset of hard-to-treat hemophilia patients also seems to be effective in preventing bleeds before they start.
Although this study, published in the Nov. 3 edition of the New England Journal of Medicine, was a small one and didn't last long, the results do raise the possibility that, over time, this type of use will also prevent the much-feared joint damage that is a hallmark of the condition.
"This study shows that it is at least possible to keep these people relatively healthy, without bleeds, by using chronic prophylactic [preventive] agents," said Dr. Thomas Harrington, director of the Adult Hemophilia and Adult Sickle Cell programs at the University of Miami Miller School of Medicine. He was not involved with the study.
The research was funded by Baxter BioScience, which makes FEIBA (Factor VIII Inhibitor Bypassing Activity), the agent tested in this trial.
Most people with hemophilia have a genetic defect in a clotting factor known as factor VIII. This results in excessive bleeding and bruising either as the result of traumas — even small ones — or sometimes occurring spontaneously.
About half of the bleeds occur in the joints and can lead to painful and debilitating joint disease.
Clotting factor concentrates that contain factor VIII are extremely effective both to stop bleeds when they happen (called "on-demand" treatment) and to prevent bleeds when given three or so times a week.
The problem is that about one-third of hemophilia patients develop antibodies to factor VIII, meaning the compound just stops working.
So-called "bypassing agents" have been developed for patients who have factor VIII inhibitors, but these aren't nearly as effective and have only been used on an on-demand basis.
The authors designed this study to see if bypassing agents might prevent bleeds in this subset of patients in the same way that factor VIII concentrates successfully prevent bleeds in people without inhibitors.
Thirty-four patients over the age of 2 were randomly assigned to receive either six months of preventive thrice-weekly FEIBA (also known as AICC or anti-inhibitor coagulant complex) or to receive on-demand therapy.
After a three-month "washout" period, the groups were switched.
Twenty-six participants completed the study. The bleeding rates were reduced by 62 percent in the prophylaxis group compared to the on-demand groups.
Even patients with the most severe disease saw benefits, with the average number of bleeding episodes decreasing from 3.8 to 1.1 in the seven patients who had the most frequent bleeding before the study. Two of these individuals had no bleeding at all during the study period.
There was one allergic reaction to FEIBA, while several participants had complications from the hemophilia: Two adults died from bleeding episodes and two experienced brain bleeds.
Cost remains a significant issue.
Using the bypassing agent prophylactically would cost more than double what it would for on-demand (nearly $500,000 versus nearly $210,000 per patient in this study), the authors said, although these calculations didn't subtract for hospitalizations avoided and prevention of long-term complications.
"The cost is so extreme but the benefits are pretty extreme, too," said Harrington. "Three times a week is very, very costly [both for factor VIII concentrates and bypassing agents] but it keeps the joints healthy and provides good quality of life so these people can live normal lives."
FEIBA is licensed in the United States for on-demand treatment of hemophilia only. According to study author Dr. Cindy Leissinger, Baxter BioScience has started a study that "I feel quite sure is being done with a labeling indication in mind."
In the meantime, FEIBA could be used preventively on an off-label basis, something insurance companies might not cover.
And even so, the authors noted, more, longer and bigger studies are needed to assess potentially beneficial effects on long-term health, particularly joint health.
More information
The National Hemophilia Foundation has more on this condition.
Source: HealthDay
​