Tibetans' Genes Help Them Thrive at High Altitudes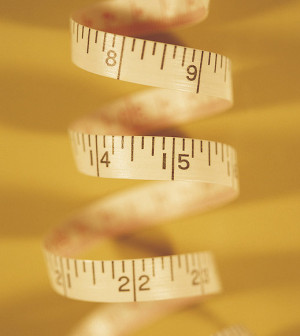 THURSDAY, May 13How are Tibetans able to thrive in the oxygen-thin high altitudes of the Tibet highlands when non-residents find the environment hard to endure? It's all in the genes, researchers say.
Thousands of years of natural selection have allowed Tibetan highlanders to evolve 10 unique oxygen-processing genes that help them avoid the sometimes life-threatening complications that can accompany high-altitude exposure, a new study has found.
The study is published online May 13 in ScienceExpress, and is the product of a cooperative effort launched by American and Chinese researchers from the University of Utah School of Medicine and Qinghai University Medical School.
The oxygen-deprived environs of high-altitude regions can give rise to severe lung and brain complications, the authors noted. Even professional mountaineers are at risk for experiencing "polycythemia," in which the body manufactures too many red blood cells in reaction to oxygen deprivation.
Swelling of the lungs and brain, along with high blood pressure of the lung vessels can trigger respiratory failure, which can be deadly. Yet the research team noted that Tibetan highlanders do not experience any such medical hardships.
To find out why, the investigators analyzed DNA samples from 31 Tibetan residents of a village located at 14,720 feet above sea level.
After comparing the villagers DNA with samples taken from people living in lower elevations nearby, the team was able to isolate 10 specific genes that were found only among the high-elevation residents.
Although adaptation to high-altitude living has been observed in other regions including the Andes Mountains in South America and parts of Ethiopia, the evolved genes found among the Tibetan highlanders appear to be unique to them.
To date, the researchers have linked two of the 10 genes directly to blood-borne oxygen transportation. But they note that further study is needed, with an eye toward more genes that could play a role in high-elevation protection.
"What's unique about Tibetans is they don't develop high red blood cells counts," Dr. Josef T. Prchal, study co-author and a hematologist and professor of internal medicine at the University of Utah, said in a news release. "If we can understand this, we can develop therapies for human disease."
More information
For more on high-altitude sickness visit the American Heart Association.
Source: HealthDay
​