Sickle Cell Disease Tied to Cognitive Difficulties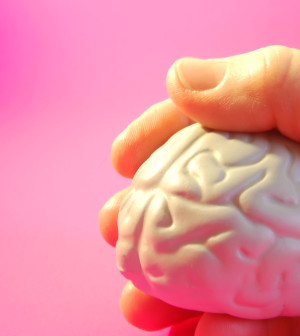 TUESDAY, May 11Adults with sickle cell anemia are at increased risk for neurocognitive problems, which can affect their ability to cope with daily tasks such as work, managing their finances, taking medications, use of community resources, and socializing, a new study finds.
The research included 149 patients with sickle cell anemia (SCA), ages 19 to 55, and a control group of 47 healthy people. Both groups underwent MRI brain scans and tests of neuropsychological function.
Compared to the control group, the SCA patients had statistically significant lower average nonverbal function scores, and lower average scores for measures of processing speed, working memory, global cognitive function (which includes learning, memory and attention processes), and most measures of executive function (which includes the ability to control behavior, anticipate outcomes, adapt to change and make appropriate decisions).
The MRI scans revealed no brain structure differences between the sickle cell anemia patients and the controls. The neurocognitive problems in SCA patients appear to be due to anemia and age, the researchers said.
Adult patients with SCA who do not show symptoms of reasoning and thinking deficits are still at risk for problems in those areas, because their anemia may be causing cognitive impairment as a result of deficient oxygen in the blood that is undetectable by standard neuroimaging studies, according to Dr. Elliott P. Vichinsky, of Children's Hospital & Research Center in Oakland, Calif., and colleagues.
"Several practical steps can be taken. First, early identification of patients with difficulties on specific measures of neurocognitive function may allow these patients to enroll in and benefit from cognitive rehabilitation programs. Additionally, longitudinal studies are necessary to understand and evaluate disease progression. These studies can be linked to biological components to improve understanding of neurocognitive function in SCA," the researchers wrote.
The study appears in the May 12 issue of the Journal of the American Medical Association.
More information
The U.S. National Heart, Lung, and Blood Institute has more about sickle cell anemia.
Source: HealthDay
​