Heart Surgery Patients Do Fine With Fewer Blood Transfusions: Study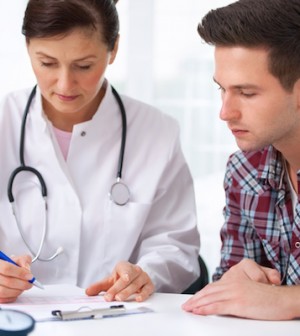 TUESDAY, Oct. 12Patients having heart surgery who receive fewer blood transfusions do just as well as those who receive more, new research finds, and yet the rate of blood transfusions varies widely among U.S. hospitals.
The studies are published in the Oct. 13 issue of the Journal of the American Medical Association.
In the first study, researchers in Brazil divided 502 cardiac surgery patients into two groups: one received blood transfusions when the hemoglobin concentrations in their blood fell to 30 percent. The other group received blood transfusions when their hemoglobin levels dropped to 24 percent.
Patients who received transfusions at the lower hemoglobin concentration fared just as well in the 30 days after surgery as those who received transfusions at the higher hemoglobin level.
Only 47 percent of patients whose surgeons waited until their blood hemoglobin levels had fallen to 24 percent were given transfusions compared to 78 percent of those in the 30 percent hemoglobin concentration group.
Why should this matter to patients?
Hemoglobin concentration is the percentage of the blood made up of red blood cells. A normal hemoglobin level is about 42 percent, explained Dr. Timothy Gardner, an American Heart Association spokesman and a cardiac surgeon at Christiana Care Health System in Wilmington, Del. Gardner was not involved in the research.
Hemoglobin levels that drop too far can cause severe anemia, which causes the blood to lose too much of its oxygen-carrying capacity and raises the risk of death and other complications.
Yet blood transfusion itself carries risks, Gardner said. Prior research has found an association between transfusions and greater risk of death and problems including renal failure and infection.
"What this study shows is that in patients that don't have a lot of other problems, you don't need to transfuse them to higher levels," Gardner said. "They will do just as well with a lower level of red blood cell concentration during the operative and early postoperative periods."
After blood loss during heart surgery, hemoglobin concentrations usually rebound in about a month or two, Gardner explained.
Yet around the nation, the rate of transfusions during cardiac surgery varies widely, according to a second study in the same journal by researchers from Duke University in Durham, N.C.
Researchers analyzed data on more than 100,000 patients from nearly 800 U.S. hospitals who were getting coronary artery bypass graft surgery for the first time. They found some hospitals transfused almost no one, while other hospitals transfused nearly everyone.
The percentage of patients given red blood cells ranged from 7.8 percent to 92.8 percent; for fresh-frozen plasma, the range was 0 to 97.5 percent, while platelets ranged from 0.4 percent to 90.4 percent, according to the report.
The researchers found no association between post-surgery patient deaths and the hospital's rate of transfusions.
Patients in academic hospitals, hospitals that performed few coronary artery bypass graft operations and hospitals in Texas, Louisiana, Arkansas and Oklahoma were more likely to get transfusions than those in other hospitals, though taken together, those differences accounted for only 11 percent of the variation, the study authors noted.
Patient characteristics, including age and other health conditions, accounted for another 20 percent, they found.
Differences in surgical techniques that lead to more or less bleeding or a culture of transfusing patients routinely may help explain some of the variation, according to the report.
Dr. Lawrence Goodnough, a professor of pathology and medicine at Stanford University who co-authored an accompanying editorial, said the findings suggest that transfusion rates should be one factor taken into account when rating hospital performance.
"Blood transfusions should be a quality indicator that can help track how carefully surgical patients are being handled," Goodnough said.
Taken together, the studies suggest hospitals may need to rethink their transfusion practices, Gardner said, noting that in some patients transfusing to the higher hemoglobin level is appropriate.
"The combination of the two articles is forcing heart surgeons to reconsider their transfusion practices during heart surgery," Gardner said. "The Brazilian study suggests we can safely treat many patients without transfusion. The other study shows that as a community of heart surgeons, there is still a lot of variation in practices. It's a double whammy."
More information
The U.S. National Heart, Lung, and Blood Institute has more on blood transfusions.
Source: HealthDay
​