Generic Lovenox Approved for Deep Vein Thrombosis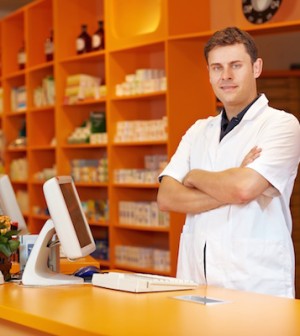 FRIDAY, July 23The first generic version of enoxaparin sodium injection (brand name: Lovenox), a blood-thinning drug designed to prevent deep vein thrombosis, has been approved by the U.S. Food and Drug Administration.
The condition, abbreviated as DVT, can cause potentially deadly blood clots that form in veins deep within the body. Veins in the lower leg and thigh are most prone to the condition, the agency said in a news release. DVT-related clots have the potential to break away and travel to the lung, triggering a deadly blockage in a lung artery called a pulmonary embolism.
About 100,000 cases of pulmonary embolism are reported each year in the United States, and it's the third-most common cause of death among people in the hospital, the FDA said.
Lovenox, FDA-approved in 1993, is made from the blood-thinning drug heparin. The makers of generic drugs that earn the agency's approval must demonstrate that the generics contain the same active ingredients as the brand-name medications.
As with the brand-name drug, generic Lovenox will include a boxed warning that patients who take the drug and are undergoing certain spinal procedures are at increased risk of bleeding or bruising that could cause long-term or permanent paralysis.
License to produce the generic version of the drug was granted to Sandoz Inc., based in Broomfield, Colo.
More information
The U.S. National Library of Medicine has more information about this drug.
Source: HealthDay
​