FDA Approves First Umbilical Cord Blood Product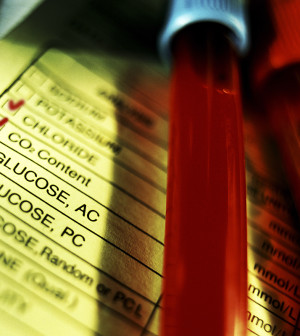 FRIDAY, Nov. 11The first product in the United States that uses human umbilical cord stem cells to treat disorders of the hematopoietic (blood-forming) system has been approved by the Food and Drug Administration.
Hemacord was approved for treating conditions including certain blood cancers and disorders of the immune system, the agency said in a news release.
The product contains blood-forming progenitor cells that when infused into patients, travel to the bone marrow, then divide and mature. Once the mature cells move into the bloodstream, they can help restore typical blood-cell function, boosting the immune system, the FDA said.
However, the product's label warns of potential reactions including fatal cases of Graft Versus Host Disease, engraftment syndrome, graft failure or infusion reactions, the agency stressed.
Hemacord was created by the New York City-based New York Blood Center.
More information
To learn more about the use of hematopoietic stem cells, visit the U.S. National Institutes of Health.
Source: HealthDay
​