FDA Advisers Back Anemia Drugs for Kidney Patients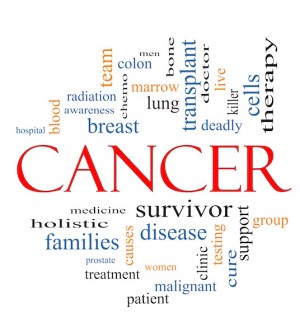 TUESDAY, Oct. 19Kidney-failure patients can continue taking a group of widely used anemia drugs, even though a recent study showed they can increase the risk of stroke, U.S. health advisers said Monday.
A panel of U.S. Food and Drug Administration advisers voted 15-1, with one abstention, to maintain use of the drugs for patients with chronic kidney disease who aren't yet in need of dialysis, the Associated Press reported. The FDA is not required to follow the advice of its advisory panels, but typically does so.
The drugs — Procrit, Aranesp and Epogen, a class of medications known as erythropoiesis-stimulating agents (ESAs) — boost oxygen-carrying red blood cells, reducing the need for painful blood transfusions. But sales have fallen sharply since 2007, when the FDA added the first of several safety warnings to the drugs, based on evidence they can cause tumor growth and hasten death in cancer patients. The drugs are no longer used in patients with several types of cancers, the AP reported.
Labeling on the drugs currently advises doctors to maintain patients' hemoglobin levels — a component of blood that carries oxygen — between 10 grams and 12 grams per deciliter. The FDA asked the advisory panel if that recommendation should be lowered to 9 grams per deciliter. However, in a 9 to 5 vote, with 3 abstentions, a majority of panelists sided against that proposal. Those voting against the move expressed concern that patients would suffer more episodes of anemia, which involves weakness and shortness of breath and is a side effect of kidney failure and chemotherapy. They also worried that patients might require more blood transfusions if lower doses were recommended. They said physicians should instead manage patients based on their individual medical history, the AP reported.
The advisers said additional studies are needed to find the ideal drug dosage for kidney patients.
"The label should be adjusted, but I just don't think we have enough information to recommend a fixed dose," Dr. Judith Hochman, head of cardiology at NYU School of Medicine, told the AP.
The study published last spring, a meta-analysis of 27 trials that included more than 10,000 people who were given the erythropoiesis-stimulating agents (ESAs), found that those who took the drugs to achieve the highest blood hemoglobin targets had a 51 percent increased risk for stroke and a 33 percent increased risk for thrombosis, or blockage of an artery. The study, by an international group of experts, was published online May 3 in Annals of Internal Medicine.
The increased risk for death (9 percent) and serious cardiovascular events such as heart attacks (15 percent) did not reach statistical significance, the analysis found.
The FDA has acted to control the use of ESAs in the past, and the agency has added a "black box" warning of dangers to the drugs' labeling.
Last spring's study added emphasis to such moves, Dr. Ajay K. Singh, an associate professor of medicine at Harvard Medical School and a nephrologist at Brigham and Women's Hospital in Boston, told HealthDay at the time.
"This meta-analysis shows increased risk with no benefit," Singh said. "The supposed benefit is that ESAs improve quality of life and make people feel better. This study suggests that these drugs, used at considerable cost, don't show any benefit in terms of those endpoints."
ESAs cost Medicare $2 billion a year, Singh said, making them the most expensive drugs in terms of cost that the government has paid for.
Yet ESAs do have a role in treating some people with chronic kidney disease, despite their dangers, Singh said.
New FDA rules, put into effect earlier this year, require that Amgen, the company that markets the drugs, disseminate a guide informing all patients of the drugs' risks and that doctors discuss those risks with the patients and obtain signatures authorizing their use.
The FDA also requires certification and active, continuing enrollment in an educational program for all doctors prescribing ESAs to cancer patients.
The rules do not apply to people given ESAs for conditions other than cancer.
The decision to treat someone with chronic kidney disease with an ESA must be made patient-by-patient, Singh said. But one major factor is whether the patient requires dialysis, he said.
"Those who are on dialysis tend to have severe anemia," Singh said. "Those who are not on dialysis usually have anemia that is less severe."
Dr. Jeffrey S. Berns, professor of medicine and pediatrics at the University of Pennsylvania, agreed that use of an ESA must be decided case by case. But to him, the overall condition of a patient is more important in making the decision than whether the patient is on dialysis.
"To go to the extremes, if you have a 95-year-old in a wheelchair, I see no reason to treat," Berns told HealthDay last spring. "If you have a 32-year-old who is active and wants to remain so, I see no problem in using an ESA to get the hemoglobin up."
One reason why the meta-analysis found so many problems, Berns said, is that studies tend to have few young people in them. "It may be the much older patient populations that were studied," he said. "No matter what you did to them, you may not be able to show much improvement in quality of life."
More information
The U.S. Food and Drug Administration has more on ESAs.
Source: HealthDay
​