Weight Loss Surgery May Cut Knee Osteoarthritis Pain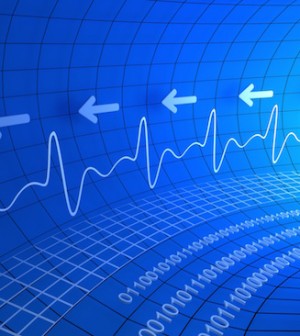 SATURDAY, Feb. 19Losing weight can help reduce the amount of pain experienced by obese people with knee osteoarthritis, researchers say.
The new study included 24 obese adults, aged 30 to 67, with knee osteoarthritis who underwent weight loss surgery (bariatric surgery). The patients' knees were assessed before surgery and at six and 12 months after surgery.
Patients who lost an average of 57 pounds within six months of having bariatric surgery showed significant improvements in knee pain, stiffness and physical function, the investigators found. These patients also experienced improvements in quality of life, the ability to perform day-to-day tasks and sports activity.
None of the patients received other treatments for their knee osteoarthritis.
The findings were scheduled to be presented Saturday at the American Orthopaedic Society for Sports Medicine's Specialty Day program.
"Each individual had some kind of improvement in their pain from losing weight, some more than others," lead researcher Christopher Edwards, of the Penn State College of Medicine, said in a society news release.
"There are few studies that have investigated the role of isolated weight loss in the absence of additional arthritis treatment on those individuals with radiographically confirmed osteoarthritis," he added. "Further research still needs to be performed to investigate whether knee arthritis symptom improvement continues over time and [is] applicable to those individuals who are simply overweight, but our research suggests a strong possibility of improvement."
It should be noted that research presented at meetings hasn't been given the same scrutiny given to research published in peer-reviewed medical journals.
More information
The American Academy of Family Physicians has more about knee osteoarthritis.
Source: HealthDay
​