U.S. Offers Health-Care Pamphlets in Spanish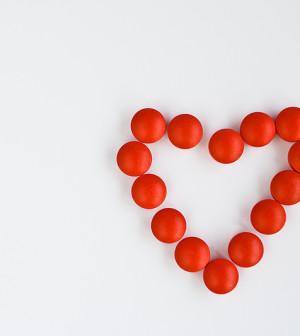 TUESDAY, Aug. 30A language barrier may not prevent Spanish-speaking patients from making informed health care decisions.
The Agency for Healthcare Research and Quality (AHRQ) said it's now offering free, easy-to-understand pamphlets on six health-related topics, including the benefits and risks of certain heart medications.
"This new Spanish-language guide on heart medications is part of AHRQ's ongoing effort to give Hispanics the knowledge they need to take a greater role in their health care," said AHRQ Director Dr. Carolyn M. Clancy. "All patients should have access to the best information available so they can work with their doctor to identify the best treatment for them."
The pamphlet on heart disease drugs summarizes the benefits and risks of heart medications known as ACE (angiotensin-converting enzyme) inhibitors and ARBs (angiotensin II receptor blockers), which help reduce blood pressure in patients who may have been prescribed additional heart medications such as blood thinners or drugs for lowering cholesterol.
Heart disease is not the only topic the AHRQ covers in their initiative to reach out to Spanish-speaking patients. The agency has published five other pamphlets on a variety of topics, including:
Managing Pain From a Broken Hip. This pamphlet covers pain medications, as well as alternative therapies such as acupressure.
Treatment Options for Rotator Cuff Tears. Various surgical and non-surgical treatments to repair the tearing of shoulder-based tendons are compared in this publication.
Depression after Brain Injury. This brochure compares antidepressants and psychotherapy used to treat depression in patients with traumatic brain injury.
Understanding Radiotherapy for Head and Neck Cancer. Various radiation therapies for head and neck cancers are evaluated in this guide, including intensity-modulated radiation therapy and two-dimensional radiation therapy.
Human Growth Hormone for Children with Cystic Fibrosis. This pamphlet outlines the pros and cons of somatropin — a human growth hormone used to treat children with cystic fibrosis.
AHRQ said it now offers 23 publications in Spanish.
More information
The AHRQ pamphlets are available online by clicking here.
Source: HealthDay
​