Surgeons Suffering Work-Related Injuries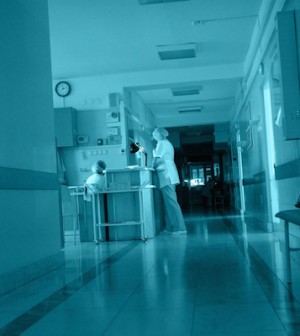 FRIDAY, Feb. 5Minimally invasive laparoscopic surgery benefits patients but can cause work-related injuries in surgeons, suggests a new survey.
University of Maryland School of Medicine researchers found that 87 percent of laparoscopic surgeons who took part in the poll said they've experienced physical symptoms or discomfort.
"We face a pending epidemic of occupational injuries to surgeons and we can no longer ignore their safety and health," said survey principal author Dr. Adrian E. Park, chief of general surgery at the University of Maryland Medical Center, in a news release. He is also a professor of surgery and vice chair of the department of surgery at the University of Maryland School of Medicine.
"Sadly, it is easier for a surgeon to obtain an ergonomic assessment and direction to improve his golf swing than his posture or movement during surgery," Park said.
The findings appear online and in the March print issue of the Journal of the American College of Surgeons.
More information
The MedlinePlus Encyclopedia has more about laparoscopy.
Source: HealthDay
​