Study IDs Risk Factors for Blood Clots After Hip Surgery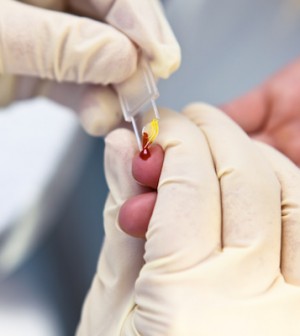 TUESDAY, Sept. 21Researchers have identified risk factors for the development of potentially fatal blood clots following total hip replacement surgery.
A Danish team reviewed the records of more than 67,000 patients who underwent total hip replacement over a 10-year period. They found that about 1 percent of patients developed a blood clot within a deep vein or blood vessel blockage within 90 days of surgery.
This condition — known as venous thromboembolism — consists of two related problems. Deep vein thrombosis (DVT) is a blood clot that forms in a deep vein, usually in the thigh or calf. Pulmonary embolism (PE) occurs when a blood clot breaks free and travels through the veins and ends up blocking a blood vessel in the lungs.
The study, published in the September issue of The Journal of Bone and Joint Surgery, pinpointed a number of factors that increased the risk of a deep vein blood clot or a pulmonary embolism, including:
Previous hospitalization for a DVT or PE.
Previous hospitalization for cardiovascular or cerebrovascular diseases.
Presence of other diseases or disorders prior to surgery, including dementia, chronic pulmonary disease, connective tissue disease and ulcer disease.
Dr. Alma Pedersen of Aarhus University Hospital in Denmark and colleagues were surprised to find that age and gender were not risk factors, which meant that younger patients were also at risk for blood clot complications. In addition, they found that patients previously hospitalized for cancer treatment were not at increased risk, and that patients with rheumatoid arthritis had a lower risk than those with osteoarthritis.
"According to previous literature, we expected the opposite results," Pedersen said.
Patients who have undergone a total hip replacement should seek immediate medical attention if they experience any symptoms of blood clot or pulmonary embolism, including leg pain, swelling, redness or warmth in a limb or calf, as well as anxiety, shortness of breath, chest pain, coughing or coughing up blood, or palpitations, the study authors noted in a news release from the American Academy of Orthopaedic Surgeons.
More information
The U.S. Agency for Healthcare Research and Quality has more about prevention and treatment of blood clots.
Source: HealthDay
​