Specialized Warm-Up May Reduce Girls' Knee Injuries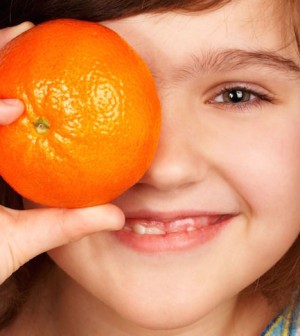 MONDAY, Nov. 7
Neuromuscular warm-ups may reduce knee injuries among female high school athletes, a new study indicates.
In neuromuscular warm-up, an athlete begins with easy cardiovascular exercise and progresses to focusing on muscles and motions used in the sport.
The study included 90 coaches and almost 1,500 female basketball and soccer players from public schools in Chicago. Half the coaches were trained in 20-minute neuromuscular warm-up and used that method with their teams (intervention group) before practices and games, while the other coaches and their teams used current standard warm-up methods (control group).
The athletes were followed through the 2006-07 season. There were 50 lower extremity injuries among the 737 athletes in the intervention group and 96 lower extremity injuries among the 755 athletes in the control group.
Two lower extremity injuries were suffered by two athletes in the intervention group and 13 athletes in the control group.
All non-contact lower extremity injuries that required surgery occurred in the control group.
The study was published in the November issue of the Archives of Pediatrics & Adolescent Medicine.
"These findings suggest that neuromuscular training should be routine in girls' high school soccer and basketball," Dr. Cynthia R. LaBella, of the Feinberg School of Medicine at Northwestern University in Chicago, and colleagues said in a journal news release.
They noted that injury rates in girls' high school sports are highest in soccer (2.36 per 1,000 athletes) and basketball (2.01 per 1,000).
"Knee injuries are the most common cause of permanent disability in female high school basketball players, accounting for up to 91 percent of season-ending injuries and 94 percent of injuries requiring surgery," the study authors wrote.
Damage to the ACL (anterior cruciate ligament) of the knee, which is far more common among females than males, is a major concern, said Dr. Victor Khabie, co-chief of the Orthopedics and Spine Institute at Northern Westchester Hospital in Mount Kisco, N.Y. Females may be more susceptible because of the way they land after a jump, he said.
"Females tend to land with their knees more hyper-extended and somewhat knock-kneed, which theoretically places a great deal of tension on the ACL, leading to tears," he said.
Khabie said he suspects that the neuromuscular warm-up "trains" female athletes how to jump and land with "better biomechanics," thus reducing the risk of an ACL tear.
"More widespread use of this warm-up protocol should be considered by coaches and trainers working with female athletes to help prevent serious knee injuries," Khabie said.
More information
The American Academy of Orthopaedic Surgeons has more about young athletes.
Source: HealthDay
​