Soccer Safety Not Just for the Pros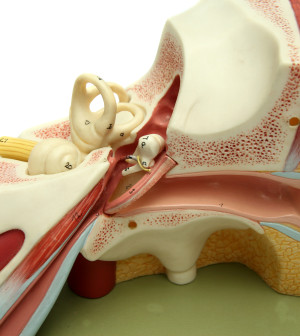 TUESDAY, June 22While the attention of people around the globe is focused on the 2010 World Cup in South Africa, the American Academy of Orthopaedic Surgeons is using the opportunity to caution amateur soccer players to make safety a priority when taking to their local fields.
Soccer, the organization pointed out, is a physically demanding sport that can cause injury to the best of players, as has recently been the case for some top professionals such as Germany's Michael Ballack (ligament damage to his right ankle), Portugal's Nani (bruised collarbone), the Ivory Coast's Didier Drogba (fractured arm), and Spain's Cesc Fabregas (broken leg) and Fernando Torres (knee surgery).
"It just goes to show that even the fittest athletes are at risk for injury, so it's important to always play with proper technique, stretch adequately and be aware of field conditions," orthopaedic surgeon and U.S. Soccer Team Physician, Dr. Daniel G. Kalbac, said in a news release from the American Academy of Orthopaedic Surgeons (AAOS).
"Soccer has captured the world's attention for quite some time and has become increasingly popular in the United States," Kalbac added. "And with the World Cup at our feet, it's a good time to reiterate the importance of conditioning and training for soccer athletes of all ages."
Almost 570,000 athletes were injured playing soccer in 2009, according to U.S. Consumer Product Safety Commission estimates.
To limit the risk, the AAOS and the "STOP Sports Injuries" campaign is highlighting a number of safety tips:
The experts first stress the importance of getting in shape — particularly for those who haven't played in a while — by doing aerobic, strength and agility training before jumping into the game.
Warming up, drinking plenty of water and wearing proper footwear and shin guards for lower leg protection are also key to avoiding problems, as is watching for signs of heat illness in very hot or humid weather.
Lastly, players should have an emergency plan of action to quickly deal with accidents that can result in concussions, dislocations, contusions, sprains and/or fractures.
More information
For more on sports injuries, visit the Nemours Foundation.
Source: HealthDay
​