Rugby Headgear Not Enough to Stop Head, Spine Trauma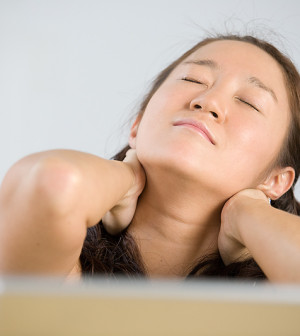 FRIDAY, Dec. 3Education and rule enforcement reduce brain and spinal cord injuries among rugby players, but wearing protective equipment such as headgear and mouthguards does not lower the risk, says a new review.
Canadian researchers came to that conclusion after analyzing previous studies of strategies to prevent brain and spinal cord injuries in rugby players, including six that examined the use of headgear and/or mouthguards and four that focused on a multifaceted injury prevention program.
Four studies found no evidence that rugby headgear (a soft-shelled helmet with thin padding) reduced these types of injuries. One study found that players who used mouthguards were less likely to suffer concussion and loss of consciousness, while three studies showed no protective effective.
But four studies found that a New Zealand education and rule enforcement program called RugbySmart significantly reduced neurological injuries.
The review findings appear in the November issue of the journal Neurosurgery.
"Given the increasing popularity of rugby and the high rates of neurological injuries, better designed randomized controlled studies with sufficient power and across different settings should be performed to understand the role of protective equipment and educational, legal, and economic interventions," concluded the University of Toronto researchers.
More information
The American Association of Neurological Surgeons has more about sports-related head injury.
Source: HealthDay
​