Prolia Approved for Post-Menopausal Women With Osteoporosis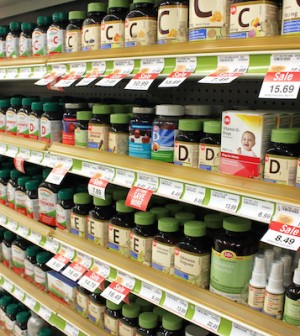 WEDNESDAY, June 2The injected drug Prolia (denosumab) has been approved by the U.S. Food and Drug Administration to treat post-menopausal women at high risk of bone fracture due to osteoporosis.
Prolia is administered approximately once every six months to increase bone strength and mass, and to prevent bone destruction, the FDA said in a news release.
The drug was evaluated in clinical trials involving more than 7,800 women aged 60 to 91. About 80 percent of people with osteoporosis are women, and about half of women aged 50 or older will sustain an osteoporosis-related fracture at some point in their lives, U.S. government statistics indicate.
Common reported side effects of Prolia include back and extremity pain, high cholesterol, and bladder infection. Severe reactions may include low blood calcium and skin reactions, the agency said.
Because the drug suppresses bone turnover, additional severe reactions could include osteonecrosis of the jaw, a severe bone disease. Prolia will be distributed with a medication guide that explains these and other risks to patients, the FDA said.
Prolia is manufactured by Amgen Inc., based in Thousand Oaks, Calif.
More information
To learn more about this approval, visit the FDA.
Source: HealthDay
​