Many With Arthritis Find Simple Solutions for Relief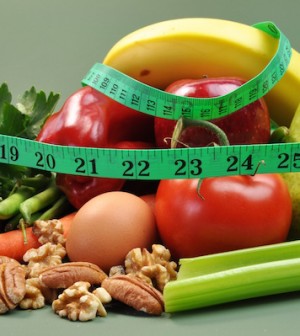 TUESDAY, March 30An older person with knee pain who learns that the cause is arthritis — the wear-and-tear kind called osteoarthritis — probably will do the right things to treat it, and probably won't consult a doctor or pharmacist, a new Canadian study finds.
"Most of the things they did were appropriate," said Carlo Marra, associate professor of pharmaceutical sciences at the University of British Columbia. He is lead author of the report in the April issue of Arthritis Care & Research that followed 190 people who were told they had knee osteoarthritis.
"Most tried to lose weight, most initiated an exercise program," he added.
And most of those efforts were self-initiated, the study found. "They just took it upon themselves and invoked the self-care model," Marra said. "Maybe they felt that the person best able to manage the condition was themselves."
Not all of the self-treatment was helpful or of maximum effectiveness. Some 36 percent of the people in the study took natural supplements such as glucosamine, "which are not thought to be helpful," Marra said. But often, those supplements were taken with effective painkillers, such as nonsteroidal anti-inflammatory drugs, which include aspirin and ibuprofen and are available over the counter.
The study participants — mostly overweight women with a mean age of 63 — would have been better off with acetaminophen, an over-the-counter medication that is regarded as the treatment of choice for osteoarthritis knee pain, Marra said. "But mostly they did the right things, and their quality of life improved quite a bit," he said.
Marra acknowledged "a little disappointment that pharmacists didn't get involved with their care." A newer study, whose results will be published soon, compared outcomes of people who were given a multidisciplinary program of exercise and lifestyle recommendations from pharmacists and doctors to those who were simply handed a pamphlet outlining such steps. Those in the multidisciplinary program had "far superior" results, he said.
Osteoarthritis of the knee isn't difficult to diagnose, Marra said. "If your knees hurt and you're over 50, there is a good chance that you have arthritis," he said. "You should then see your doctor or another health provider."
What should follow is weight loss, advice from a pharmacist on safe and effective medications, and an exercise program overseen by a physical therapist, Marra said.
But the results of the self-guided program followed by most of the study participants were impressive, said Dr. Susan M. Goodman, an assistant attending rheumatologist at the Hospital for Special Surgery in New York City.
"What came through is that most people end up trying to do the right thing," she said. "The contribution of weight and lack of exercise was recognized in this large group."
Self-help is a natural course of action because "people don't regard osteoarthritis as a disease as much as they consider it wear and tear, something they can take care of themselves," Goodman said. So the study results can be considered a mark of plain common sense, she said.
More information
Learn more about osteoarthritis and its treatment at the U.S. National Library of Medicine.
Source: HealthDay
​