Healthy Weight Loss May Also Cut Your Cancer Risk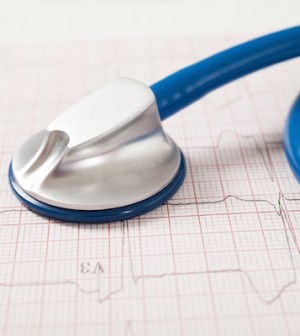 TUESDAY, May 1Moderate weight loss reduces levels of inflammation that have been tied to certain cancers, at least in postmenopausal women, a new study suggests.
According to the findings, older women who lost at least 5 percent of their body weight through diet alone or diet plus exercise showed significant reductions in key inflammatory blood markers such as C-reactive protein and interleukin-6.
In addition to risk for heart disease, elevated levels of these markers have also been associated with increased risk for several cancers, including breast, colon, lung and endometrial cancer.
The findings appear May 1 in the journal Cancer Research.
"Our findings support weight loss through calorie reduction and increased exercise as a means for reducing inflammatory biomarkers and thereby potentially reducing cancer risk in overweight and obese postmenopausal women," said researchers led by Dr. Anne McTiernan, director of the Prevention Center at the Fred Hutchinson Cancer Research Center, in Seattle.
Aiming to lose 10 percent of their body weight, the women were either placed on a calorie-restricted diet, asked to participate in moderate-to vigorous-aerobic exercise for 45 minutes a day for five days a week, or told to do both.
During the one-year study, C-reactive protein levels went down by about 36 percent in the diet-alone group and by 42 percent in the diet and exercise group. Interleukin-6 levels decreased by about 23 percent in the diet group and 24 percent in the diet and exercise group, the study showed. There were greater reductions in these levels seen among women who lost at least 5 percent of their body weight. Exercise alone did not affect levels of inflammation markers.
There was no information on which, if any, of the 438 women in the study went on to develop cancer. But a 40 percent reduction in C-reactive protein "could be expected to reduce breast, endometrial and other cancer risk in postmenopausal women," the study authors said.
Dr. Louis Aronne, founder and director of the Comprehensive Weight Control Program at New York-Presbyterian Hospital/Weill Cornell Medical Center, in New York City, said: "This adds to the body of evidence showing that with small weight loss, fat cells shrink and inflammatory hormones go down. There are many things besides coronary disease that depend on inflammation."
Dr. Mitchell Roslin, chief of obesity surgery at Lenox Hill Hospital in New York City, agreed. "Obesity induces a chronic state of inflammation that may also be the cause of metabolic diseases like type 2 diabetes and certain cancers," he said. "Obesity is driving this inflammatory state, and when we reverse it, we also reverse the process that causes some cancers and diabetes."
More information
Learn about the health benefits of moderate weight loss at the U.S. Centers for Disease Control and Prevention.
Source: HealthDay
​