Health Tip: When You're Using Crutches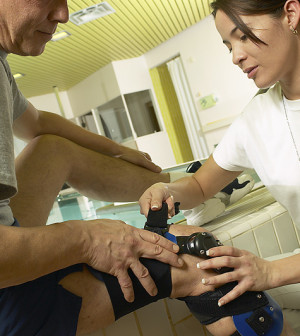 If you've broken a bone in your leg or have had surgery that involves a lower limb, crutches can help keep you moving.
But the American Academy of Orthopaedic Surgeons warns that you should always take precautions. It offers these guidelines:
Clear all walking areas in your home of tripping hazards such as electrical cords and rugs.
In the bathroom, consider installing a nonslip bath mat, a seat in the shower, an elevated seat on the toilet, and grab bars on the walls.
Organize your home so things you need are easy to reach and close by.
When you need to carry things, consider using a briefcase, backpack or apron.
Source: HealthDay
​