Health Tip: Is It Arthritis That's Irritating Your Knee?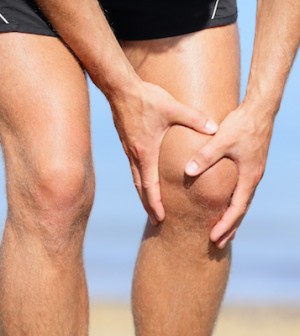 Arthritis can affect any joint, but weight-bearing joints such as the knee are particularly vulnerable.
The American Academy of Orthopaedic Surgeons mentions these common symptoms of knee arthritis:
Swelling and stiffness.
Trouble straightening or bending the knee.
Pain that tends to worsen in the morning, after resting, or after activities such as climbing stairs, kneeling or walking.
Pain and stiffness that seem to coincide with changes in weather.
Source: HealthDay
​