Genes Influence Vitamin D Levels, But Only in Winter: Study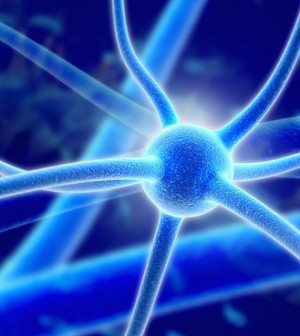 MONDAY, Nov. 29Genetics influence a person's vitamin D levels during the winter while other factors have the greatest impact in the summer, the results of a new study indicate.
Vitamin D, which is needed to maintain health and for strong bones, is naturally made by the body when exposed to sunlight. Most foods do not contain vitamin D unless it's added by fortification.
Emory University researchers checked 310 identical twins and 200 nonidentical twins, average age 55, for blood levels of 25-hydroxyvitamin D, a marker of exposure to vitamin D.
Average levels were adequate, but levels were higher in the summer than in the winter. The researchers said 70 percent of the variation in vitamin D concentrations in the winter could be attributed to genetic factors.
However, none of the variation in the summer was due to genetics, but rather to environmental conditions such as sunlight exposure and latitude, and other lifestyle factors such as the amount of vitamin D in the diet.
The study, by Dr. Cristina Karohl and colleagues, is published in the December issue of the American Journal of Clinical Nutrition.
Further studies to learn more about how all these factors influence vitamin D levels would be useful for public health experts as they consider ways to ensure adequate vitamin D levels in all populations, the study authors noted in a news release from the journal's publisher.
More information
The U.S. National Institutes of Health has more about vitamin D.
Source: HealthDay
​