Gene Mutations Offer Clues to Autoimmune Disorders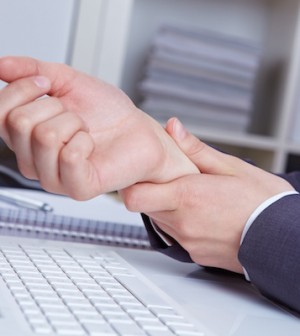 WEDNESDAY, June 16A new study finds that rare gene variations are more common in people with disorders in which the immune system attacks the body. These autoimmune disorders include rheumatoid arthritis and type 1 diabetes.
Researchers report that the findings could lead to better treatments — although that's not guaranteed — and pave the way for scientists to link uncommon genetic variations to other diseases.
The research is focused on mutations in the gene coding an enzyme in charge of a crucial cell in the immune system. The enzyme, called sialic acid acetylesterase, controls the immune system's B cells — white cells that produce antibodies to fight the foreign proteins of viruses, bacteria and other invaders. If the enzyme fails to rein in the B cells, they may attack the body's healthy cells by mistake.
The study authors compared the genetic makeup of 923 people with common autoimmune disorders to a control group of 648 people without them. They found a genetic variation that interferes with the enzyme in 24 of the participants with autoimmune diseases but just two of the controls.
The gene variant accounts for only about 2 or 3 percent of autoimmune disease cases, but "we are actively investigating other genes in this pathway that may be defective in a larger percentage of patients," said study senior author Dr. Shiv Pillai, an associate professor of medicine at Harvard Medical School and researcher at the Massachusetts General Hospital Center for Cancer Research, in a hospital news release.
The research appears online June 16 in the journal Nature.
Learn more about autoimmune disorders from the U.S. National Library of Medicine.
Source: HealthDay
​