Fossil Suggests Humans Walked Upright 3 Million Years Ago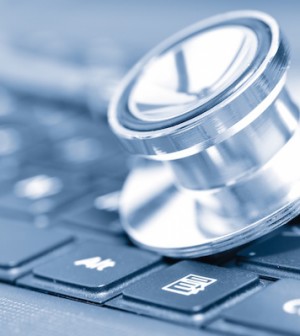 THURSDAY, Feb. 10Researchers say they have found a fossilized foot bone that proves human ancestors were walking on two feet 3.2 million years ago.
The fossil of the midfoot bone (fourth metatarsal) shows that Australopithecus afarensis had a permanently arched foot and walked essentially the same as modern humans, according to researcher William Kimbel, of the Institute of Human Origins at Arizona State University, and colleagues.
The authors of the report said their finding resolves debate between experts who believe A. afarensis was bipedal and those who think the species used a form of locomotion that was a stepping stone between the four-limbed (quadrupedal) tree-climbing of chimpanzees and full bipedalism.
"This fourth metatarsal is the only known of A. afarensis and is a key piece of evidence for the early evolution of the uniquely human way of walking," Kimbel said in a news release from Arizona State University.
The fossil was found in Hadar, Ethiopia, which is the richest source of A. afarensis fossils in eastern Africa. "Lucy" is the best known fossil of this species.
"Understanding that the foot arches appeared very early in our evolution shows that the unique structure of our feet is fundamental to human locomotion," colleague Carol Ward, of the University of Missouri, said in the news release.
"If we can understand what we were designed to do and how natural selection shaped the human skeleton, we can gain insight into how our skeletons work today. Arches in our feet were just as important for our ancestors as they are for us," Ward added.
The study is published in the Feb. 11 issue of Science.
More information
PBS has more about the evolution of human bipedalism.
Source: HealthDay
​