Billie Jean King Says Exercise Your Best Shot Against Arthritis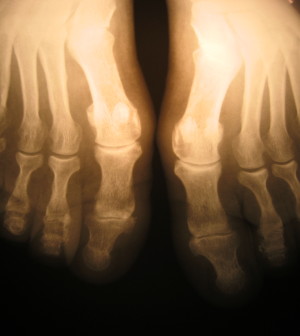 WEDNESDAY, Aug. 31Tennis legend Billie Jean King is serving up a powerful shot against an old opponent, arthritis, in a new campaign that stresses the benefits of exercise for people with the condition.
King, 67, has osteoarthritis, the most common form of the disease, which involves a breakdown of the joint's cartilage. The condition affects about 27 million Americans. The tennis veteran, who won 39 Grand Slam titles in her career, has had osteoarthritis since her 20s and had both her knees replaced last year.
"I decided to get involved with this campaign because I really believe in the message. Tennis is my weapon of choice against arthritis because it's what I love to do the most as far as exercise," she said in a news release issued by the Arthritis Foundation, the United States Tennis Association (USTA), the Ad Council, and the marketing communications company Y&R.
"If you have arthritis, don't think you should become sedentary. It's just the opposite — think positively and make sure you move. Take a walk in the park, play tennis, or take a hike. Do whatever works for you but keep moving," advised King, who also founded the Women's Tennis Association. She's also remembered as the player who defeated Bobby Riggs in a famous "Battle of the Sexes" tourney in 1973.
The key message of the new Fight Arthritis Pain campaign is that movement and physical activity can help relieve arthritis pain and may even delay the onset of symptoms.
The campaign debuts Wednesday at the 2011 U.S. Open with ads on TV screens and PA announcements, and in signs and materials distributed at the major tennis event. The general campaign will feature TV, radio, print, outdoor and Web ads.
"Arthritis is common, costly, disabling and often thought to be a reality of the aging process that cannot be changed," Arthritis Foundation Chief External Relations Officer Debra Neuman said in the news release. "Through this campaign we aim to educate people that you can change the trajectory of osteoarthritis and the impact it has on your life."
"Billie Jean King is a true sports icon and great ambassador for tennis, and she is the perfect spokesperson to encourage those affected by arthritis to find their weapon to keep moving," Jon Vegosen, chairman of the board and president of USTA, said in the news release. "Tennis can be played at any age, and is a sport that promotes a healthy lifestyle and well-being for all participants."
The campaign website (www.fightarthritispain.org) enables users to assess their arthritis risk and to learn simple steps they can take to reduce arthritis pain and increase mobility.
Arthritis affects one in five adults in the United States and is the leading cause of disability in the country, according to the U.S. Centers for Disease Control and Prevention.
Currently, about 50 million people of all ages, including 300,000 children, in the United States have arthritis and about 67 million could be affected by 2030, the CDC says.
More information
The U.S. National Institute of Arthritis and Musculoskeletal and Skin Diseases has more about osteoarthritis.
Source: HealthDay
​