Sleep Disorder May Help Predict Parkinson's Decades Earlier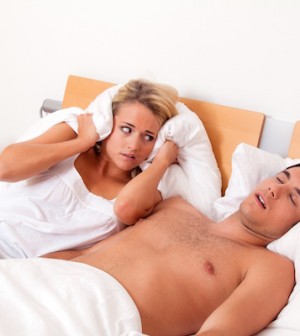 WEDNESDAY, July 28A certain type of sleep disorder may be an early warning of Parkinson's disease and other neurological disorders, new research confirms.
Patients with REM sleep behavior disorder, a condition in which people violently act out their dreams during the rapid eye movement cycle of sleep, have been found to develop Parkinson's and related neurological disorders as much as a half century later.
The findings suggest that these neurological disorders may start developing much earlier than previously suspected.
Once researchers can identify which patients with REM sleep behavior disorder (RBD) will go on to develop a neurodegenerative disease — something that is not yet possible — they may be able to intervene earlier.
"It just makes sense that we're not going to really impact diseases like this unless we intervene early," said Dr. Bradley F. Boeve, senior author of a paper released online July 28 in advance of publication in the Aug. 10 print issue of Neurology.
"If you can intervene when the disease is still at the brain stem and not affecting some other critical structure in the brain, hopefully at the very least we can slow it down," he said.
Another expert, Dr. Michael Thorpy, agrees. "This is important for us understanding the progression of the disease because this RBD obviously precedes other clinical manifestations of Parkinson's by many years," said Thorpy, director of the Sleep-Wake Disorders Center at Montefiore Medical Center in New York City. "In the future, should we ever have something that can modify the disease process of Parkinson's, then very early diagnosis may be critical."
A connection between Parkinson's and RBD was first noticed a couple of decades ago by researchers at the Mayo Clinic, said Boeve, a professor of neurology at the Mayo Clinic in Rochester, Minn. Until now, the median interval noted between the two was about 10 years.
"Some people tell us that their wedding night — that was the first time couples slept together back in those days" — was the first indication of a problem, Boeve said. "Wives would report 'I got punched. I didn't know what I would be enduring for decades to come.'"
Boeve and his co-authors reviewed Mayo Clinic records to identify 27 patients who had RBD and went on to develop Parkinson's, dementia with Lewy bodies or multiple system atrophy, all neurodegenerative diseases, 15 or more years later.
Thirteen of the patients were diagnosed with dementia, another 13 with Parkinson's and one with multiple system atrophy.
Among the entire database of hundreds of patients (this included people with shorter intervals between the two diagnoses), only one with the sleep disorder had autopsy-confirmed Alzheimer's, Boeve said.
The average time elapsing between RBD and one of the other diseases was 25 years, the researchers found.
Eighty-nine percent of the patients in the sample were men, although it's not clear why, as neurological disorders affect both genders, noted the authors of an accompanying editorial.
Boeve cautions that "not everybody that acts out dreams at night has RBD." They may have another sleep disorder producing similar symptoms, he said.
And it's unlikely that everyone with RBD will go on to develop Parkinson's or a kindred disorder, if they live long enough, he said.
The new findings, while informative, aren't enough by themselves to make a difference in patients' lives, experts said.
Dr. Carlos Singer, professor of neurology at the University of Miami Miller School of Medicine, said clinicians won't be able to identify candidates for early intervention "unless we find another clue how to distinguish [those who do progress and those who don't] at an early stage."
More information
Visit the National Sleep Foundation for more on REM sleep behavior disorder.
Source: HealthDay
​