Brain Deficits Higher in Seniors Who Survive Blood Poisoning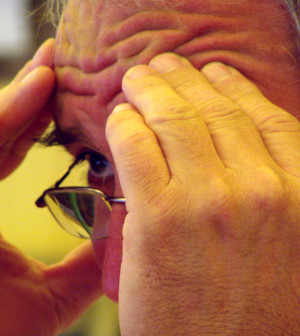 TUESDAY, Oct. 26Older adults who survive severe sepsis are at increased risk for new physical limitations and problems with mental functioning, a new study indicates.
This largely invisible problem swells the rolls of nursing homes and puts an increased burden on caregivers and families, as well as increasing the rate of depression and death among the elderly, the researchers said.
Also called "blood poisoning," sepsis is a potentially deadly infection in the blood or tissues that causes inflammation throughout the body. In cases of severe sepsis, the infection may lead to heart problems, organ failure or a sometimes fatal drop in blood pressure known as septic shock.
Researchers from the University of Michigan and colleagues analyzed data from 516 patients, average age 76.9, who survived severe sepsis and compared them to 4,517 patients who survived a hospitalization that wasn't due to the potentially life-threatening infection.
The study found that the prevalence of moderate to severe cognitive (brain) impairment was 10.6 percent higher among the severe sepsis survivors, and they had a 3.3 times greater risk of developing moderate to severe brain impairment than those hospitalized for reasons other than sepsis.
Severe sepsis survivors also had a higher rate of new limitations in physical functioning than those without hospitalized without sepsis, with an additional average increase of 1.5 things they could no longer do per patient among those who had no or mild to moderate functional limitations before they developed sepsis.
Their counterparts hospitalized for reasons other than sepsis had no change in cognitive function.
"Cognitive and functional declines of the magnitude seen after severe sepsis are associated with significant increases in caregiver time, nursing home admission, depression and mortality. These data argue that the burden of sepsis survivorship is a substantial, under-recognized public health problem, with major implications for patients, families and the health-care system," Dr. Theodore J. Iwashyna, of the University of Michigan Medical School, and colleagues, said in a news release.
They said hundreds of thousands of people develop severe sepsis each year in the United States, and nearly 20,000 new cases per year of moderate to severe cognitive impairment in elderly people may be due to sepsis.
"Thus, an episode of severe sepsis, even when survived, may represent a sentinel event in the lives of patients and their families, resulting in new and often persistent disability, in some cases even resembling dementia," the researchers wrote.
"Future research to identify mechanisms leading from sepsis to cognitive impairment and functional disability — and interventions to prevent or slow these accelerated declines — is especially important now given the aging of the population," they concluded.
The study appears in the Oct. 27 issue of the Journal of the American Medical Association.
More information
The Society of Critical Care Medicine has more about sepsis.
Source: HealthDay
​