Stem-Cell Transplants Restored Pituitary Function in Mice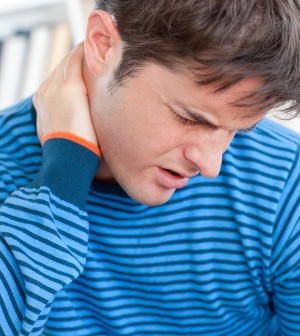 THURSDAY, Nov. 10A new study by Japanese researchers gives hope that one day people with pituitary gland failure may be able to receive transplants of stem-cell generated tissue to help restore normal function of the gland.
Without the pea-size pituitary gland, which sits at the base of the brain, the body wouldn't survive. It controls the production and function of many hormones, including ones linked to growth, fertility, stress and temperature regulation.
In the new study, published online Nov. 9 in Nature, scientists from the RIKEN Center for Developmental Biology, in Kobe, Japan, cultured embryonic stem cells from mice that then differentiated into various types of hormone-producing endocrine cells in the lab. Next, they transplanted some of the hormone-producing cell tissues (normally made by a healthy pituitary gland in animals) into mice without pituitary glands and were able to restore hormone secretion in the animals.
"We successfully induced their differentiation into mature hormone-producing cells," said study author Dr. Yoshiki Sasai, director of the Neurogenesis and Organogenesis Group at RIKEN, of the embryonic cells they used.
"In particular, adrenocorticotropin (ACTH)-producing cells were most efficiently induced. Therefore, we tested their functionality by transplanting them into mice whose pituitary glands were surgically removed. The transplantation not only recovered the hormone secretion in the mice, but also improved their activity and survival," said Sasai.
While none of the mice without pituitary glands lived longer than eight weeks, most of the grafted mice did survive past eight weeks, he said.
"It is the first study to show a realistic way of making pituitary cells in culture that could ultimately lead to transplant treatment for humans. It is pioneering and landmark research," said pituitary surgeon Dr. Edward Vates, neurosurgeon co-director of the Multidisciplinary Neuroendocrine Program at the University of Rochester Medical Center, in New York.
"It was a very elegant, very sophisticated study," said Dr. Shlomo Melmed, dean of the Medical Faculty and director of the Research Institute at Cedars-Sinai Medical Center, in Los Angeles.
"A lot of scientists are trying to do this. This is a very hot topic in endocrinology. They've taken a leap forward — this has leapfrogged groups working on pituitary development," said Melmed, a long-standing endocrine researcher.
Melmed agreed that the research suggests that now, theoretically, pituitary patients can one day be treated with stem cells.
"This is very important clinically, but there are likely years of animal research to be translated into humans. If it's done successfully, it could be a wonderful breakthrough, especially for children with genetic pituitary dysfunction (dwarfism)," Melmed said. Adults who suffer from pituitary failure due to head trauma, tumors, and head and neck radiation, could be helped, too.
Sasai said the researchers do plan to apply the new findings to human embryonic stem cells and induced pluripotent stem cells, often referred to as iPS cells. "We hope to develop an efficient method for human pituitary production over the next few years," he said.
There are many questions to be answered before human studies are embarked upon, though, said Vates, including how many and where to transplant the hormone-making cells.
Sasai said in this study, the amount of tissue to transplant was examined only empirically, in other words, by trial-and-error.
This type of stem cell research might even eventually help sort out answers to other endocrine mysteries, said Vates. "Everyone thinks of stem cells and transplantation and helping people with pituitary loss, but the other thing this type of science can help us start to figure out is why do some people get pituitary tumors, how can we come up with better treatments for controlling pituitary tumors, and how does the pituitary gland become affected by other diseases."
More information
Cedars-Sinai Medical Center has more on pituitary gland failure.
Source: HealthDay
​