Scientists Spot Genetic Areas Key to Embryonic Development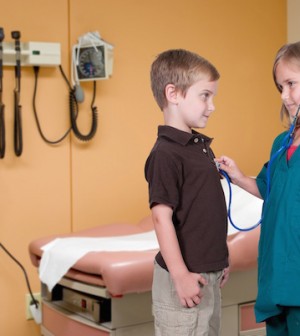 WEDNESDAY, Dec. 15U.S. scientists have pinpointed more than 2,000 genetic regions that play a crucial role in early human development.
The regions, called enhancers, activate the expression of genes when embryonic stem cells begin to divide to form the various tissues of a growing embryo, explained the study's senior author, Joanna Wysocka, an assistant professor of developmental biology and chemical and systems biology at the Stanford University School of Medicine.
"It's clear that these enhancers are becoming active at specific times during development," Wysocka said in a university news release. "Now we have over 2,000 elements that can be used to study development and isolate transient cell populations."
The study was published online Dec. 15 in Nature.
"This is going to be an enormous resource for researchers interested in tracking cells involved in early human development," Wysocka said. "It will be very interesting to learn how these enhancers affect gene expression in each cell type."
More information
The U.S. National Library of Medicine explains fetal development.
Source: HealthDay
​