Researchers Turn Stem Cells Into Intestinal Tissue in Lab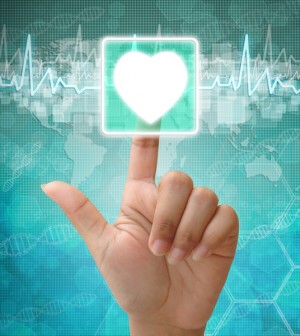 MONDAY, Dec. 13 (HealthDay News) –Researchers say they've turned human stem cells into functioning human intestinal tissue in a laboratory setting.
The study team described its accomplishment as a "significant step" forward in efforts to better understand the function and development of the human intestine. They also expressed hope that the innovation will spur the development of new strategies to combat intestinal diseases, while opening up new avenues for the generation of transplantation tissue.
"The hope is that our ability to turn stem cells into intestinal tissue will eventually be therapeutically beneficial for people with diseases such as necrotizing enterocolitis, inflammatory bowel disease and short bowel syndromes," explained study senior author James Wells, a researcher in the division of developmental biology at Cincinnati Children's Hospital Medical Center, in a hospital news release.
Wells and his colleagues report their findings in the Dec. 12 online issue of Nature.
The authors used two types of so-called "pluripotent" stem cells — cells that have the chameleon-like ability to differentiate into any one of about 200 distinct cell types.
Human embryonic stem cells, which are known to have such transformative abilities, were one type. For the other, the researchers looked to "induced" stem cells — cells harvested from patients and reprogrammed in the lab to function as pluripotent stem cells.
Though less well-tested than embryonic stem cells, induced cells theoretically have the advantage of minimizing the risk for cell rejection when replanted back into the host patient.
In a petri dish, both types of stem cells were subject to a series of chemical- and protein-triggered processes that caused them to develop into the building blocks of various organ components, such as the lining of the esophagus, stomach and intestines.
Over four weeks, Wells and his associates used this approach to form three-dimensional fetal-like intestinal tissue involving all the major players in intestinal cellular development.
This incipient tissue continued to develop, ultimately performing the functions of normal intestinal tissue, the researchers said.
The research was funded by the U.S. National Institutes of Health and the Juvenile Diabetes Research Foundation.
More information
For more on stem cells, visit the U.S. National Institutes of Health.
Source: HealthDay
​