Movement Disorders on YouTube Not What They Seem, Experts Warn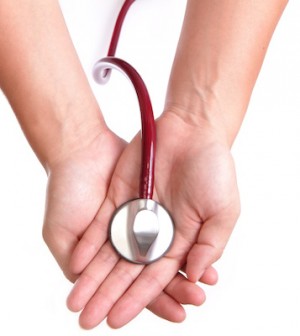 WEDNESDAY, Sept. 21Most depictions of movement disorders on the popular video-sharing website YouTube are not what they claim to be, warn a group of neurologists who reviewed them.
Two-thirds of 29 videos on YouTube showing people with movement disorders such as Parkinson's disease, dystonia and tremors were deemed to be "psychogenic," meaning those on camera were suffering instead from a psychological ailment that showed up in abnormal body movements, according to a letter published in the Sept. 22 issue of the New England Journal of Medicine.
"For patients with a movement disorder, the information available on YouTube may be misleading and may provide an inaccurate impression of the disorder and its treatment," stated the letter, which was written by eight international physicians.
"The fact that such a large number of videos showing psychogenic movement disorders are available on the Internet highlights an underlying problem that affects virtually every medical specialty, and the information these videos provide can interfere with the effective recognition and care of patients with a movement disorder," the physicians added.
The doctors' group — comprised of clinicians from the United States, United Kingdom, Canada, Australia and the Netherlands — asked seven neurologists who are experts in movement disorders to independently evaluate the most-watched YouTube videos of patients purported to have such a disorder and to judge whether it appeared to be psychogenic or "organic" (having a physical cause).
Noting that movement disorders, which produce unwanted and/or spastic movements of various body parts, easily lend themselves toward video demonstration, the letter said only 34 percent of the videos were deemed organic.
Dr. Michael Pourfar, director of the Movement Disorders Center at the Cushing Neuroscience Institute, part of the North Shore-LIJ Health System in Great Neck, N.Y., said the letter brings to light something doctors often experience: patients seeing or viewing health information online and not knowing how to validate it.
"You don't know what you're getting," said Pourfar, "so I think it's a cautionary tale. A lot of things can be going on. They're not necessarily faking it. They may have some kind of psychiatric problem.
"It's hard to know what's going on in the mind of someone who would do that," Pourfar continued. "Some do it to get attention, or maybe it's distracting them from something else in their life."
The danger, of course, is that those erroneously depicting movement disorders provide inaccurate impressions of the condition, which can mislead viewers about its true symptoms. Some also touted unsubstantiated cures or remedies for the disorders that they apparently believed had helped them.
For example, one video described as showing facial dystonia — a syndrome of spasms or sustained muscle contractions — recorded spasms that appeared to be triggered by an electrical stimulator, the letter said. The video suggested dystonia could be alleviated if patients wore cotton clothes and avoided radiation.
Other recommendations that might prove more serious, the physicians' letter noted, included those proposing invasive diagnostic tests or the use of agents that suppress the immune system, or those claiming "profound benefits" from herbal remedies or craniosacral massage from healthcare providers.
"The take-home message of the paper — no big surprise — is that you can't trust or rely on everything you see on the Internet," said Dr. John Duda, an assistant professor of neurology at the Perelman School of Medicine at the University of Pennsylvania.
Duda noted that between 2 percent and 10 percent of movement disorders are actually psychogenic, compared with the 66 percent psychogenic ratio apparent in the YouTube videos.
"Obviously, the Internet is a powerful tool," he said. But, "if a patient thinks they have a movement disorder, they should see a neurologist. The treatments that some people report to be useful in some of these disorders are, in some cases, quackery and should be avoided."
More information
For more information on movement disorders, visit The Movement Disorder Society.
Source: HealthDay
​