Gene Therapy Fights a Tough-to-Treat Leukemia: Study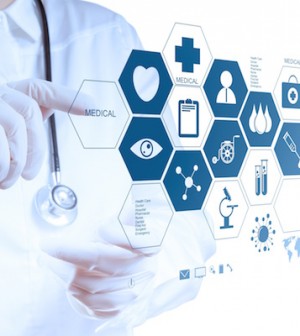 WEDNESDAY, Aug. 10A small group of patients with an advanced form of tough-to-treat leukemia appears to have benefited from a radical new form of immune therapy, researchers say.
To treat chronic lymphocytic leukemia (CLL) that had not responded to other therapies, scientists inserted a genetically modified version of the patients' own T cells (immune cells) into three patients to specifically target the CLL cells. Almost a year later, the patients are in complete or partial remission.
This is the first time scientists have successfully used gene transfer therapy to kill cancer cells, and the results might be applicable to other forms of cancer, including ovarian and lung tumors, the researchers said.
"This approach to adaptive therapy with T cells is different and better [than previous immunotherapy attempts] because the cells are long-lived once they're transferred and active over a period of time," said William Chambers, director of the Clinical Cancer Research and Immunology Program at the American Cancer Society. "And it seems that a small number of them actually have a big impact," he noted. "This is going to prove useful and important."
The challenge now is to find the right target on other cancers, he added.
The researchers, who presented their findings Aug. 10 in the New England Journal of Medicine and Science Translational Medicine, removed the patients' own T cells and then added an artificial receptor that specifically targeted CD19, a protein found on these types of cancer cells.
These engineered T cells, which were re-introduced after chemotherapy, also were programmed to produce even more killer cells.
"This turned every genetically modified T cell into a tumor-seeking missile," explained Bruce Levine, co-author of both papers and associate professor of pathology and laboratory medicine at the University of Pennsylvania's Abramson Cancer Center in Philadelphia.
In the case of a 64-year-old man, whose experience is chronicled in the NEJM article, T cells started killing tumor cells within two weeks of the first treatment.
Four weeks out, he showed no evidence of leukemia at all.
All the patients are now 10, 11 and 12 months out from treatment.
The gene-modified T cells destroyed about two pounds of tumor in each patient in about a month. One T cell was able to kill about 1,000 cancer cells, the authors said.
"The results were quite striking considering that each of these patients had been undergoing the best conventional medicine could give," said Levine. "When you look at the responses these patients achieved and the time frame in which they achieved them, it's extraordinarily remarkable."
Chambers was impressed that the T cells were active for as long as six months.
"That's important because a cancer like this can go all through the body and be hidden in different places," he said. "One would presume that you wouldn't have to go back and do a bunch of continuing treatments."
But there was one downside to treatment, Chambers said. In one patient, normal immune cells were also affected.
CLL, which typically strikes in middle age, is diagnosed in almost 15,000 men and women in the United States each year, according to the U.S. National Cancer Institute. More than 4,000 adults die of it a year. Current treatments include chemotherapy, bone marrow transplants and biologics (such as rituximab).
For now, the new treatment is only available for patients in clinical trials for leukemia and lymphoma, and the researchers need to get a longer-term view before it can be recommended for broader use.
Their next step is to try the approach in patients who have other CD19-positive tumors, such as non-Hodgkin lymphoma and acute lymphocytic leukemia, and in children who don't respond to conventional treatments for pediatric leukemia.
More information
The U.S. National Cancer Institute has more on chronic lymphocytic leukemia.
Source: HealthDay
​