Garden-Grown Rhubarb May Have Anti-Cancer Properties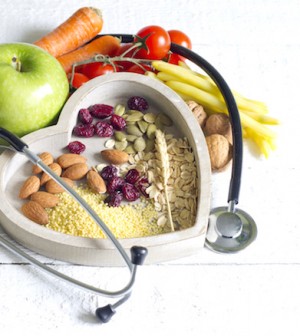 WEDNESDAY, Feb. 17Good news for those looking for tasty ways to potentially improve their odds of staying healthy: baked rhubarb may help fight cancer.
Researchers found that baking British garden rhubarb for 20 minutes dramatically boosted levels of anti-cancer chemicals called polyphenols. Previous research has shown that polyphenols selectively kill or prevent the growth of cancer cells.
"Our research has shown that British rhubarb is a potential source of pharmacological agents that may be used to develop new anti-cancerous drugs," researcher Dr. Nikki Jordan-Mahy, of the Biomedical Research Center at Sheffield Hallam University, said in a university news release.
The findings were released online in advance of publication in the March 15 print issue of the journal Food Chemistry.
This is the first study to examine the benefits of British rhubarb, specifically a variety grown in South Yorkshire. Earlier research has studied Oriental medicinal rhubarb, which has been used in traditional Chinese medicine for thousands of years.
"Current treatments are not effective in all cancers and resistance is a common problem," Jordan-Mahy said. "It's very important to discover novel, less toxic treatments, which can overcome resistance."
Researchers now plan to study the effect of rhubarb's polyphenols on leukemia.
More information
The U.S. Department of Agriculture has more about polyphenols and other chemicals in plants.
Source: HealthDay
​