Controversial Alternative Heart Treatment Shows Hint of Benefit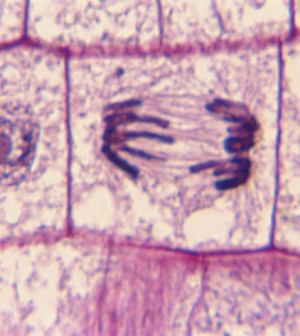 MONDAY, Nov. 5A controversial alternative treatment known as chelation therapy, in which a special infusion seeks to remove heavy metals from the body, did show modest benefits for heart patients, researchers report.
The trial — the first large, long-term study of its kind on the issue — was funded by the U.S. National Center for Complementary and Alternative Medicine and the U.S. National Heart, Lung and Blood Institute. However, its findings are not likely to settle the decades-old debate on chelation therapy, which has never gained U.S. Food and Drug Administration approval for use in heart patients.
The trial results were presented Sunday at the American Heart Association (AHA) annual meeting in Los Angeles. Speaking at an AHA press briefing, commentator Dr. Paul Armstrong said chelation therapy has had staunch supporters and equally adamant detractors.
"On one hand, it's been suggested that chelation therapy is valuable, effective and safe, while the other pole of opinion suggests that it's likely unsafe, certainly ineffective and should be abandoned," said Armstrong, chair of the department of medicine at the University of Alberta in Edmonton, Canada.
The treatment is arduous, expensive (about $5,000 on average, according to experts) and involves dozens of infusions of a complex mixture aimed at leaching metals from the body. The new study involved more than 1,700 heart attack patients from 134 sites across North America, most of whom had already undergone major interventions such as bypass surgery or angioplasty.
The patients received 40 infusions of chelation solution, at 500 milliliters per infusion. Some of the patients were randomly assigned to receive the chelating solution, which contained disodium EDTA (an amino acid), vitamin C, B-vitamins, electrolytes, a local anesthetic and the blood thinner heparin. The other patients were randomly assigned to receive either vitamin and mineral supplements or an inactive placebo pill.
Patient outcomes were tracked for more than four-and-a-half years.
According to lead researcher Dr. Gervasio Lamas, chief of the division of cardiology at Columbia University, there was a slight benefit noted among those receiving the therapy. Twenty-six percent of the people taking the treatment suffered a serious cardiovascular event (such as death, heart attack or stroke) versus 30 percent of those who took the placebo. The highest benefit occurred among diabetic patients, but this subset of patients was relatively small, "so we must look at this in a very cautious way," Lamas said.
A second study presented at the meeting looked at patients' quality of life after chelation therapy, but unlike the Lamas study, it found no benefit. Researchers led by Dr. Daniel Mark, professor of medicine at Duke University Medical Center, randomized more than 900 heart attack survivors to either chelation therapy or a placebo.
The study found no difference in patients' ability to perform the tasks of daily living or their overall emotional well-being. "Patients weren't any worse, but they weren't any better," Mark said in an AHA news release.
So, where does all this leave patients and their doctors?
For his part, Lamas said that the findings, while "unexpected," are not the green light for this controversial treatment. "Additional research will be needed to confirm or refute our results and explore possible mechanisms of therapy," he said at the news briefing. According to Lamas, the study "does not at this time constitute sufficient evidence to recommend the clinical application of chelation therapy."
He also warned that chelation therapy does carry dangers, especially if patients receive the infusions too quickly. "Very rapid infusions can cause hypercalcemia [calcium overload], and if they are administered to patients that have kidney failure it can increase the risk of kidney failure," Lamas noted. "So, there is the potential for danger which has been reported and deaths have been reported with chelation therapy over time."
Armstrong agreed that the trial would not change his advice to patients who might ask about chelation therapy.
"When I am asked that question, I say that there is significant potential hazard and I am unaware of any benefit, and I would advise against it," he said. "And my advice to that patient today would be the same as it was before."
Findings presented at medical meetings are typically considered preliminary until published in a peer-reviewed journal.
More information
Find out more about chelation therapy at the U.S. National Center for Complementary and Alternative Medicine.
Source: HealthDay
​