Behavioral Techniques a Better Value for Chronic Migraine Than Meds: Study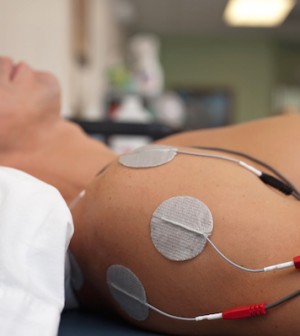 FRIDAY, July 8Behavioral treatments such as relaxation training, hypnosis and biofeedback to help prevent chronic migraine headaches are cost-effective alternatives to prescription drugs, a new study suggests.
Researchers compared the costs of several types of behavioral treatment with preventive prescription drugs. After six months, minimal-contact behavioral treatment was comparable with drug treatment using medicines that cost 50 cents or less per day.
In minimal-contact treatment, a patient sees a therapist a few times a year and for the most part practices the behavioral techniques at home, helped by literature or audio tapes.
After one year, minimal-contact therapy was nearly $500 cheaper than drug treatment.
The study is published in the June issue of the journal Headache.
Initially, the daily cost of prescription drugs taken as a preventive measure by many chronic migraine sufferers may not seem too high, said study co-author Dr. Donald Penzien, a professor of psychiatry at the University of Mississippi Medical Center.
"But those costs keep adding up with additional doctor visits and more prescriptions. The cost of behavioral treatment is front-loaded. You go to a number of treatment sessions but then that's it. And the benefits last for years," he said in a medical center news release.
More information
The U.S. National Institute of Neurological Disorders and Stroke has more about migraine.
Source: HealthDay
​