Prevention Is Key for Fall Asthma Flare-Ups in Kids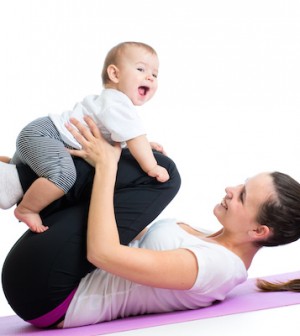 SUNDAY, Oct. 30Children with asthma are at greater risk for flare-ups in the fall because of airborne ragweed and mold spores, as well as the flu and other seasonal infections, researchers warn.
Such flare-ups are marked by inflammation, swelling and tightening of the airways, resulting in wheezing, coughing and difficulty breathing. But, fortunately, it's possible to stave off these attacks, according to experts at the Johns Hopkins Children's Center.
"Year after year, we see a predictable spike in patient visits for asthma exacerbations in fall and winter, but many of these visits could be easily avoided with simple prevention," Dr. Robert Wood, director of allergy & immunology at Johns Hopkins Children's Center, said in a Hopkins news release.
Nearly 6.3 million children in the United States have asthma, making it the most common childhood chronic illness. However, the Hopkins experts said three key steps could help prevent flare-ups in these children:
Getting a flu shot. The flu and other respiratory infections can cause serious complications in children with asthma and other chronic conditions. The flu vaccine can prevent infections and minimize complications from the virus.
Avoiding asthma triggers. The best way to avoid asthma attacks is to avoid the triggers that cause them, including airborne allergens, cockroach and mouse allergens, industrial smog, household chemicals and bacterial and viral infections.
Using controller medications regularly. Children who experience asthma symptoms two or more times each week benefit from the regular use of controller medications, which suppress airway inflammation and prevent flare-ups.
"Over the summer, many patients have fewer asthma symptoms and cut down on their controller meds, but for most kids, symptoms will return with the change of season, so reverting to their regular drug regimens is critical," added Dr. Elizabeth Matsui, a pediatric allergist and immunologist at Johns Hopkins Children's Center, in the release.
More information
The U.S. National Heart, Lung, and Blood Institute provides additional tips on how to manage asthma.
Source: HealthDay
​