Meat Might Be Behind Many Unidentified Allergic Reactions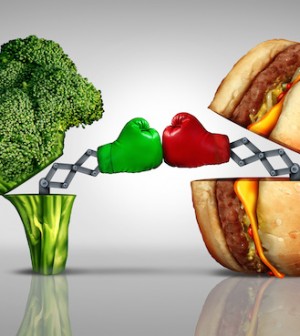 SUNDAY, Feb. 28A carbohydrate in meat called alpha-gal may be the unrecognized cause of recurring severe allergic reactions in some patients, a new study suggests.
The study included 60 people in Australia and the United States who experienced the recurrent severe allergic reaction known as anaphylaxis with no known cause. Allergy tests revealed that 25 of the 60 patients had positive responses to alpha-gal. A positive response was considered a level of greater than 1.0 international units per milliliter of immunoglobulin E (IgE).
The tests did not identify any other allergens that would explain the cause of anaphylaxis in the 25 patients who were positive for alpha-gal or in the other 35 patients, the study authors noted.
The findings were scheduled to be presented Sunday at the American Academy of Allergy, Asthma & Immunology annual meeting, in New Orleans.
"These studies continue to suggest not only that IgE to a carbohydrate has important clinical implications in food allergy and anaphylaxis, but that the presence of this antibody may well have been under-appreciated in terms of the number of patients affected and the geographical scope," study author Dr. Scott P. Commins, of the University of Virginia, said in an academy news release.
A person who suffers an anaphylactic reaction to something unknown is at increased risk for recurring anaphylaxis if the trigger isn't identified.
More information
The Food Allergy & Anaphylaxis Network has more about anaphylaxis.
Source: HealthDay
​