Managing Seasonal Allergies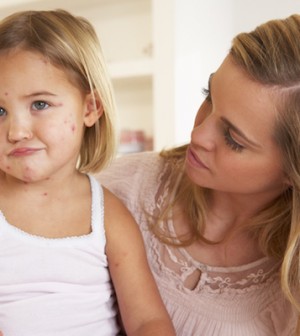 SUNDAY, May 19Although spring arrived late this year in parts of the United States, the summer allergy season will still be strong, according to a sinus expert at the University of Alabama at Birmingham.
Dr. Richard Waguespack, clinical professor in the university's division of otolaryngology, said a wet spring often results in a robust summer allergy season. However, some simple strategies can help people manage symptoms such as sneezing, wheezing and coughing, he added.
"Tree pollen has been bad for several weeks now, but grass pollen season is not far off," said Waguespack in a university news release. "For allergic people in the South, a big problem is that there's no break between tree and grass pollen season. Then, right after grass pollen season comes weed pollen season, which doesn't generally end until the first good frost."
The best defense against allergies is to avoid triggers by staying indoors, Waguespack said. "When it is reasonable and consistent with your lifestyle, if you have outdoor allergies, you should stay indoors when everything is in bloom," he said. Waguespack added that checking the pollen counts online before going outside can help allergy sufferers plan their activities.
Waguespack offered these other tips to manage seasonal allergies:
Close your windows at night.
Take non-sedating, over-the-counter antihistamines such as loratadine (Claritin), cetirizine (Zyrtec) or fexofenadine (Allegra).
Schedule a checkup with your doctor.
"Visiting your family doctor or an ear, nose and throat specialist when allergies are not readily treated with [over-the-counter] medications is vital for reduction of symptoms," Waguespack said.
Some allergy symptoms may be a warning sign of a more serious medical problem, Waguespack said. "Sometimes a patient can confuse allergies with a sinus infection or upper respiratory infection," he said.
People who experience recurrent or persistent allergies should consult their doctor about allergy testing to determine the exact causes of their symptoms, he added.
More information
The American Academy of Allergy, Asthma & Immunology provides more tips to control outdoor allergies.
Are You Living with Psoriasis?
A growing knowledge of the skin disease called psoriasis is leading to greater treatment choices, including personalized therapies, the U.S. Food and Drug Administration reports.
Psoriasis is an immune system disorder that causes overproduction of skin cells, resulting in scaling, pain, swelling, redness and heat. The condition affects about 7.5 million Americans.
"As we better understand the disease, researchers know more about what specific factors to target in order to develop effective treatments," FDA dermatologist Dr. Melinda McCord said in an agency news release.
There is no cure for psoriasis, so the main goals of treatments are to stop skin cell overproduction and reduce inflammation. Current therapies include medicines applied to the skin (topical), light treatment (phototherapy), or drugs taken by mouth or given by injection.
Doctors used to take a step-by-step approach, starting patients with mild to moderate psoriasis on topical therapy. If that was ineffective, doctors moved on to phototherapy or drug treatment.
​