Ex-President George H.W. Bush Remains Hospitalized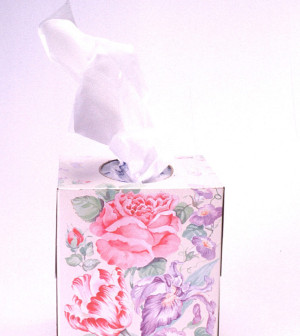 MONDAY, Dec. 3Former President George H.W. Bush remained Monday in a Houston hospital, where he has been treated for bronchitis and a lingering cough.
A spokesman for Methodist Hospital said the 88-year-old Bush remains in stable condition. Previously, aides said the 41st president would probably be discharged over the weekend. He has been in and out of the hospital for treatment of the cough and bronchitis, the Associated Press reported.
Bush, who was president from 1989 to 1993, and is the father of former President George W. Bush, has been in the hospital several times recently for treatment of bronchitis, the AP reported.
The doctor in charge of his care, Dr. Amy Myunderse, said late last week that the elder Bush's condition was never life-threatening.
"Anytime someone the president's age has bronchitis, there's concern about possible pneumonia," Myunderse said. "But Mr. Bush's condition never progressed to that level."
Dr. Sumita Khatri, a pulmonologist at the Cleveland Clinic Foundation, said that as "someone gets older they are at more risk of getting chronic medical problems."
Khatri, who is not involved in Bush's care, added that "these problems increase the likelihood of getting infections like bronchitis. This can lead to pneumonia if it's bacterial."
Pneumonia is a much more serious condition, which is fatal in many elderly people.
Khatri noted that Bush also suffers from Parkinson's disease, which is a neurological problem that can affect muscle tone, including the muscles of the respiratory system.
Bush's condition appears not to be one that can be treated at home, which is why he is in the hospital where there is care and monitoring around the clock. Doctors want to see that the condition is "turning the corner and not progressing to the lower lungs and becoming pneumonia," Khatri said.
Dr. Len Horovitz, a pulmonologist at Lenox Hill Hospital in New York City, added that "one thing people need to know is that over the age of 65 people should get a pneumonia vaccination."
More information
For more on bronchitis, visit the U.S. National Library of Medicine.
Source: HealthDay
​