'Predrinking' Nearly Doubles Booze Consumption: Study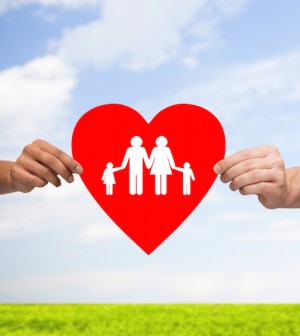 THURSDAY, Nov. 8Many young people knock back a few drinks before going out to a bar, a practice sometimes called "predrinking" or "frontloading." But a new study finds that they consume nearly twice as much alcohol as others and have more unfortunate incidents such as blackouts.
The research, conducted in Switzerland, adds to existing knowledge about the hazards of predrinking and should encourage more attention to the issue, said study co-author Samantha Wells, a scientist at the Center for Addiction and Mental Health in London, Ontario, Canada.
"The research seems to mirror what's going on in North America," Wells said. "We need to think creatively about how to keep young people safe."
The research doesn't measure whether those who drink before going out get into more car accidents. Nor does it say anything about those who throw back cold ones before heading to, say, a football game instead of a pub.
For the study, published online Nov. 8 in Alcoholism: Clinical & Experimental Research, researchers tracked the drinking behavior of 183 young adults — average age 23 — over five weeks on Thursdays, Fridays and Saturdays. By cellphone, the researchers kept tabs on what the participants drank and where.
In Switzerland, 16-year-olds can legally purchase beer and wine. Hard liquor is legal there at 18.
The researchers also tried to find any connections between the drinking and "adverse outcomes" such as hangovers, injuries, blackouts, unprotected sex and property damage.
Those who drank before going out to bars consumed an average of 7.1 drinks a night, compared to 4.2 drinks by those who just went to bars and 4.3 who drank elsewhere, such as home or a public place.
Two-thirds of the predrinking nights involved heavy drinking — the equivalent of five or more drinks for men and four or more for women –compared to a little more than one-third of the nights when drinking was confined to a single place, the study found.
The researchers also confirmed that blackouts and hangovers were more common after "frontloading."
Earlier studies in the United States and Britain reported similar findings, the authors said.
What's next? "We need to look more closely at some of the potential differences in motivations for people to engage in different kinds of drinking behavior," Wells said.
Jennifer Read, an associate professor of psychology at the State University of New York at Buffalo who studies alcohol use, said researchers have been paying more attention to predrinking in recent years.
The new research provides more insight into the issue, she said. For example, "there's a lot of emphasis that's been placed on bartenders and people who work at restaurants to be able to judge who's inebriated," she said. But if someone drinks beforehand, it can be tougher to figure out what's too much to serve that person.
Scott Swartzwelder, a professor of psychiatry and behavioral sciences at Duke University who studies alcohol use, said predrinking also raises questions about the drinking age — 21 — in the United States. "There's a reasonable hypothesis that if you can drink legally, you'll be less likely to pile drinks on in your dorm room before you go out" to places where you can't drink legally, he said.
While the study found an association between predrinking and harmful behaviors, it did not establish a cause-and-effect relationship.
More information
For more about alcohol, visit the U.S. National Library of Medicine.
Source: HealthDay
​