More Than a Third of Teens Turning to Alcohol, Drugs: Study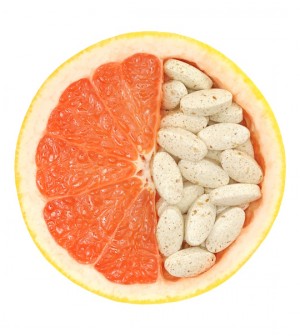 MONDAY, Nov. 7 (HealthDay News) – More than a third of American teenagers are turning to alcohol or drugs, with 32 percent saying they drink, 19 percent saying they use drugs and 15 percent saying they do both, a new study shows.
An even closer look at the data found that Native American teens were the most likely ethnic group to use drugs or alcohol, with almost 48 percent admitting they have done so in the past. In addition, among the nearly 8 percent of teens whose use of alcohol or drugs was deemed addictive, 15 percent were Native Americans, the researchers found.
"Adolescents continue to use drugs and alcohol in very high numbers at very young ages," said Bruce Goldman, director of substance abuse services at Zucker Hillside Hospital of the North Shore-LIJ Health System, in Glen Oaks, N.Y. "The substances they tend to abuse are marijuana, alcohol and, more recently, prescription narcotics as well."
"The younger people are when they begin to use/abuse substances, the more likely they are to develop lifelong problems," Goldman added. "So we want to focus on delaying the onset of use of substances as long as possible, including alcohol.
"You also want to intervene early, and hopefully forestall or prevent lifelong suffering in their families, themselves," Goldman said. "At an early stage, there is a lot of effective treatment that could help young people overcome these issues."
"These findings call for efforts to identify and expand prevention measures that are culturally effective and address the quality and acceptability of treatment for adolescents with substance use problems," said lead study author Li-Tzy Wu, a professor in the department of psychiatry of behavioral sciences at Duke University Medical Center.
The report was published in the November issue of the Archives of General Psychiatry.
For the study, Wu's team collected data on more then 72,000 teens aged 12 to 17 who took part in the 2005 to 2008 National Survey on Drug Use and Health.
Marijuana was the most widely used drug, with 13 percent of teens using it, followed by narcotic painkillers (7 percent).
"Analgesic opioids have replaced inhalants as the second most commonly used drug, and analgesic opioid use disorders comprise the second most prevalent illicit drug use disorder," Wu said.
In addition, almost one-fourth of adolescent alcohol or drug users met established criteria for an alcohol or drug use disorder, and users of marijuana, heroin, cocaine or sedatives showed an elevated rate of abuse or dependence on these drugs.
The highest rates of both alcohol and drug use were among Native Americans (20.5 percent), mixed race/ethnic teens (18.1 percent) and white teens (16.2 percent).
The highest rates of alcohol and drug addiction were among Native Americans (31.5 percent) mixed race/ethnic teens (25.2 percent), whites (22.9 percent) and Hispanics (21 percent).
Addiction expert Dr. J.C. Garbutt, a professor of psychiatry at the University of North Carolina at Chapel Hill, said that "these data support the growing concern over the misuse of prescription opioids, with opioids now representing the second most commonly used substance among adolescents after marijuana."
Opioids are of particular concern because they can be lethal, and many young people are unaware of the danger of opioids, he said, with opioid-related overdose deaths increasing rapidly in young people.
"The ethnic distribution points to the significant problem of substance use in Native Americans, and highlights the need to better address this issue in this population," Garbutt added.
"The diversity of substance use patterns across ethnic groups shows that cultural factors are important in promoting and protecting from using substances. Prevention and treatment programs that make use of culturally related factors may well prove more effective than a 'one-size-fits-all' approach," he noted. "There is a disparity in substance abuse services in minority communities."
"Moreover, there is a paucity of culturally sensitive services," he added. "Interventions have to mesh with the norms of the cultural settings."
More information
For more on substance abuse, visit the U.S. National Institute on Drug Abuse.
Source: HealthDay
​