Health Disparities Persist in U.S., Report Shows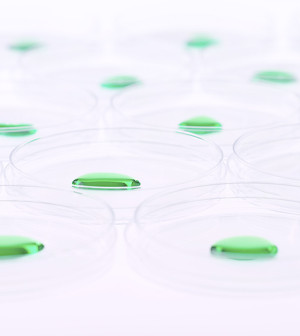 THURSDAY, Jan. 13Differences in income, gender and race influence Americans' likelihood of being healthy, sick or dying prematurely, a federal government report released Thursday shows.
While progress has been made toward having more Americans live healthy lives, disparities persist, according to the U.S. Centers for Disease Control and Prevention.
For example, low-income people have five to 11 times fewer healthy days per month than those with high incomes; men are nearly four times more likely to commit suicide than women; birth rates for Hispanic and black teens are much higher than for white teens, and affluent people have higher rates of binge drinking.
The report, the first of a series, was released with the latest issue of the CDC's Morbidity and Mortality Weekly Report.
Among the findings:
In 2007, white men were two to three times more likely than white women to die in motor vehicle crashes — 21.5 vs. 8.8 per 100,000. The gender difference was similar in all racial/ethnic groups.
In 2007, men of all ages and races/ethnicities were about four times more likely than women to die by suicide — 18.4 vs. 4.8 per 100,000.
Rates of drug-induced deaths in 2007 were highest among whites (15.1 per 100,000) and lowest among Asian/Pacific Islanders (2 per 100,000).
High blood pressure is much more common among blacks than whites (42 percent vs. 29 percent), and rates of blood pressure control are lowest among Mexican-Americans (31.8 percent) and highest among whites (46.5 percent).
People with lower incomes have higher rates of hospitalization. Eliminating this income-related disparity would prevent about one million hospitalizations and save $6.7 billion in health-care costs each year, according to the federal Agency for Healthcare Research and Quality.
While rates of teen pregnancy and childbirth have been falling or holding steady for all racial/ethnic minorities, disparities persist. Birth rates for Hispanic teen girls (77.4 per 1,000 females) and black teen girls (62.9 per 1,000 females) are three and 2.5 times higher, respectively, than for white teen girls (26.7 per 1,000).
In 2009, rates of binge drinking were: 18.5 percent for those with annual incomes of $50,000 or more; 12.1 percent for those with incomes of $15,000 or less; 17.4 percent for college graduates; and 12.5 percent for those with less than a high school education. However, people who binge drink and have an annual income of $15,000 or less binge drink more frequently (4.9 vs. 3.6 episodes) and, when they do binge drink, drink more heavily (7.1 vs. 6.5 drinks).
The findings also highlight the need for more consistent, nationally representative data on disability status and sexual orientation, according to officials.
"Better information about the health status of different groups is essential to improve health," CDC Director Dr. Thomas R. Frieden said in an agency news release. "This first of its kind analysis and reporting of recent trends is designed to spur action and accountability at the federal, tribal, state and local levels to achieve health equity in this country."
More information
The CDC has more about health disparities.
Source: HealthDay
​