Drunkenness Up Among Eastern European Teens: Study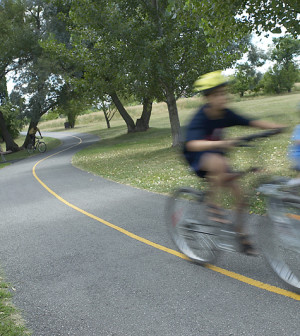 MONDAY, Oct. 4In the past, Eastern European adolescents experienced less drunkenness compared with their Western counterpartsm, but new Swiss research suggests these differences have become less relevant over the past decade.
The result: the frequency of drunkenness has primarily declined across the West, just as the East experiences an upsurge, according to the report released online Oct. 4 in advance of publication in the February print issue of the Archives of Pediatrics & Adolescent Medicine.
"While alcohol consumption might have appeared to be part of a new and attractive lifestyle element to adolescents in Eastern Europe, during the same period alcohol consumption and drunkenness may have lost some of their appeal to a formerly high-consuming group, [primarily] boys in Western Europe and North America," the study authors, led by Emmanuel Kuntsche of Addiction Info Switzerland at the Research Institute in Lausanne, noted in a news release from the journal's publisher.
The observations are gleaned from an analysis of survey data from 1997-1998 and 2005-2006 that concerned nearly 78,000 boys and girls, aged 15 years, residing in seven Eastern European and 16 Western countries.
Overall, the research team found that 15-year-olds have gotten drunk two to three times, on average.
But during the study period, the average frequency of drunkenness rose by 40 percent among all the Eastern European countries, with an increase in girls leading the way. By contrast, 13 of the 16 Western countries experienced a decline of, on average, 25 percent in the same time frame, most significantly among boys.
In the West, the biggest declines were found in North America, Scandinavia, the United Kingdom and Ireland, the results showed.
What accounts for the inverse trends? The research team theorized that the dramatic changes that have taken place in Eastern nations are related to socioeconomic conditions, as well as development of new advertising norms and exposure.
"With the opening of borders and markets of the formerly planned-economy societies, Eastern European countries increasingly became confronted with contemporary global alcohol marketing strategies that target particularly young people," the authors wrote.
More information
For more on teens and alcohol, visit the American Academy of Family Physicians.
Source: HealthDay
​