Combination Treatment May Help Depressed Alcoholics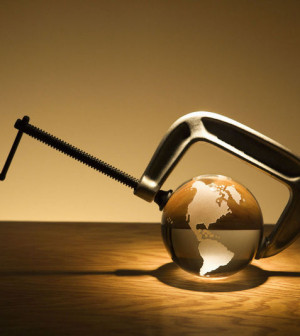 MONDAY, March 15Combined treatment with the antidepressant Zoloft (sertraline) and the alcoholism drug naltrexone improves the likelihood that people with both major depression and alcohol dependence will be able to stop drinking, U.S. researchers report.
Their 14-week study of 170 patients found that 54 percent of those who received the combined treatment were able to stop drinking, compared with 21 to 28 percent for patients who received a placebo, Zoloft only, or naltrexone only.
The patients who received the combined treatment also went for a longer period of time before they started drinking again — 61 days compared with 15 days for patients in the other groups.
The findings may prove an important advance in the treatment of patients with alcohol dependence and depression, said the University of Pennsylvania researchers.
"When depression and alcohol dependence occur together, each condition has a negative influence on the outcome of the other, so not only does this pairing of illnesses affect a lot of patients, it also makes the individual disorders worse," study author Helen Pettinati said in a news release. "Combining sertraline and naltrexone could be a practical approach for these patients because both have (U.S. Food and Drug Adminstration) approval."
The study was published March 15 in the The American Journal of Psychiatry.
More information
The American Psychological Association has more about alcohol use disorders and treatment.
Source: HealthDay
​