Binge Drinking, Hypertension a Deadly Combo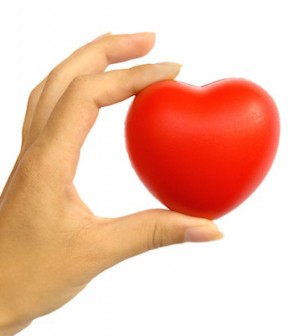 THURSDAY, Aug. 19If you have high blood pressure, binge drinking may greatly increase your risk of dying from a stroke or heart attack, South Korean researchers report.
Their study found that for men whose blood pressure was at least 168/100, the risk of dying from cardiovascular disease was four times higher than non-drinkers if they had downed six drinks on one occasion. Consuming up to 12 drinks on one occasion raised their risk of dying from stroke or heart attack up to 12-fold, the researchers found.
"The pattern of drinking — such as heavy binge drinking — does matter, not total volume of alcohol per week in terms of risk of stroke mortality," said lead researcher Dr. Heechoul Ohrr, a professor in the Department of Preventive Medicine at Yonsei University College of Medicine in Seoul.
This is particularity important if you have high blood pressure, Ohrr said. "If you are hypertensive, do not drink 12 drinks or more on one occasion," he said.
The report is published in the Aug. 19 online edition of Stroke.
For the study, Ohrr's team collected data on 6,100 men and women living in a farming community. The researchers followed these people for almost 21 years.
The participants were divided into four groups: nondrinkers, non-binge drinkers, moderate binge drinkers (defined as having six or more drinks on one occasion), and heavy binge drinkers (defined as having 12 or more drinks on one occasion).
Among the men with high blood pressure, 17.8 percent were moderate binge drinkers, and 3.9 percent were heavy binge drinkers (a percentage similar to the men with normal blood pressure). As for the women, there were too few who said they were binge drinkers to be able to draw conclusions, the researchers said.
Ohrr's group found that compared with nondrinkers, the risk of stroke among men with high blood pressure was increased threefold. If these men drank six or more drinks at one time, their risk for stroke increased fourfold, and with 12 drinks or more, the risk rose 12-fold.
"Any pattern of drinking, even heavy binge drinking, did not significantly increase the risk of dying of stroke: It was only 1.66 times higher than nondrinkers," Ohrr said.
"However, male heavy binge drinkers with hypertension had a 12-fold higher risk of cardiovascular mortality than nondrinkers with optimal blood pressure," he added.
Whether the findings are exclusive to this population isn't known, and Ohrr's group stressed that the findings need to be replicated in other populations.
"Heavy drinking is quite prevalent in South Korea," researchers wrote in the study, noting that the country's guidelines defines a "heavy drinker" as a man who consumes more than six glasses of soju (a distilled alcoholic beverage similar to sake) or another drink on one occasion at least once a week, or a woman who consumes four glasses of soju or another drink at least once a week. Using that criteria, nearly half (46.5 percent) of male adults and 9.2 percent of female adults in South Korea are heavy drinkers, according to data quoted in the study.
The American Heart Association advises drinking in moderation. That's no more than two drinks per day for men and one drink per day for women. Binge drinking, for U.S. men, is defined as having five or more drinks in a row; in women, as having four or more drinks in a row.
A drink is one 12-ounce beer, one 4-ounce glass of wine, 1.5 ounces of 80-proof spirits or one ounce of 100-proof spirits, the association said.
Dr. Larry B. Goldstein, director of Duke Stroke Center at Duke University Medical Center and a spokesman for the American Heart Association/American Stroke Association, said that "the message is consistent with other studies."
"Overall, the long-term stroke risk may be lower among persons who consume small to moderate amounts of alcohol — no more than two drinks per day for men and no more than one drink for non- pregnant women," he said.
Drinking more than that is associated with an increased risk of stroke, Goldstein said. "There is no indication for those who don't consume alcohol to start, but those who drink heavily should at least moderate their consumption," he said.
More information
For more information on stroke, visit the American Heart Association.
Source: HealthDay
​